Here at Alt Columnist, we mainly focus on alternative music, from indie rock to pop punk to singer/songwriter folk and everything in between. To celebrate Pride Month, we will be stepping outside of those genre-based boundaries and discussing songs that are pop, reggae, hip-hop, R&B, and alt-pop. These pieces are either about being LGBT+, are written/performed by LGBT+ artists, and/or have become regarded as empowering anthems for the LGBT+ community. We hope you enjoy, and let us know your favorite LGBT+ tunes! (Want a Spotify playlist? Click here!)
"Girls Like Girls" by Hayley Kiyoko
Hayley Kiyoko has risen to popularity through starring in Scooby Doo and Disney television shows, but her solo music career started taking off with the release of the This Side of Paradise EP in 2015 which featured her hit single titled "Girls Like Girls." This indie pop song is an absolute anthemic jam for women-loving women everywhere, and the emotional music video presents the struggles that many gay people face in relationships and friendships. Hayley released her follow-up EP Citrine in 2016 which delivered more empowering tunes, like "Ease My Mind" and "Palace." She recently debuted another single earlier this year named "Sleepover," a fabulous slow burn that again details the difficulties of crushing on a friend. Overall, Hayley serves as an innovative indie pop artist who isn't afraid to wear her heart on her sleeve.
"Girls/Girls/Boys" by Panic! at the Disco
Coming from the last genuinely good Panic! at the Disco album, (click here to read our review of Death of a Bachelor), "Girls/Girls/Boys" describes a love triangle complicated by bisexuality, but instead of execrating the orientation, Brendon accepts and supports it, chanting that "girls love girls and boys" and "love is not a choice." "Girls/Girls/Boys" has become empowering for many LGBT+ youth, especially considering Panic!'s large young fanbase. While Brendon himself is not a member of the LGBT+ community, he has reported experimenting with men in the past but ultimately identifies as straight. He is a notable ally and features a rainbow pride flag at many of his live shows, overwhelmingly adorned by admirable praise from the audience.
"Ghosts" by PVRIS
Lynn Gunn, the frontwoman of the electro-rock band PVRIS, is gay and open about it in hopes of providing representation for others. It was hard to narrow it down to one song to feature in this post, but we settled on "Ghosts," a personal favorite that exhibits the struggles of a relationship when dealing with "ghosts" which Lynn has explained is a metaphor for mental health issues, namely depression. This tune seems to tell the story of a couple facing challenges in their relationship due to these ghosts, the "things [Lynn] can't see" but are still having an affect on their emotional connection, again pointing to psychological problems or other hardships. Overall, PVRIS has consistently released fantastic music and their powerful frontwoman continues to serve as a gay icon in the scene.
"Shameless" by Tyler Glenn
Tyler Glenn, lead singer of the pop rock band Neon Trees, has come out as gay and is shameless about it. He distanced himself from the Mormon religion due to his sexuality and other disagreements, and his debut solo album Excommunication discusses his experience and frustration with the LDS Church. "Shameless" is about not giving a damn and "living a life so shameless" while also calling out others on how they "hate what they don't understand." In a vein similar to Lady Gaga's power anthem "Born This Way," "Shameless" is bound to embolden listeners to be themselves unabashed and audaciously. Both songs also include religious inflections in the lyrics, taking jabs at close-minded church organizations, and Gaga in particular encourages the idea that God makes no mistakes and LGBT+ people can be spiritual no matter what.
"You Can Cry Tomorrow" by Betty Who
Again, it was difficult to choose just one song to include from the LGBT+ pop icon Betty Who. Jessica Anne Newham, known by her stage name Betty Who, relocated to the United States from Sydney, Australia, in 2007 and pursued a music career in the early 2010s with the debut single "Somebody Loves You" dropping in late 2012. Her sugary, upbeat pop jams have been utilized for gay marriage proposals and LGBT+ events, and she has performed at countless pride festivals across the country. "You Can Cry Tomorrow" is an uplifting '80s-inspired pop tune with glimmering synths and catchy melodies, and the artist doesn't hold back her sexual orientation in the lyrics.
"Heaven (ft. Betty Who)" by Troye Sivan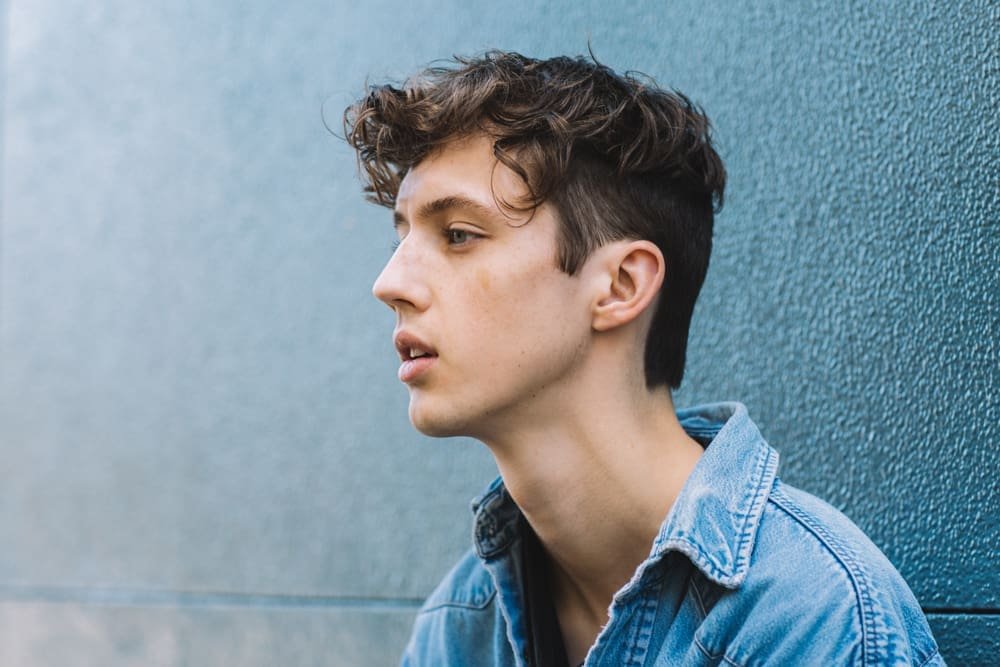 Speaking of Betty Who, she is featured on Troye Sivan's emotional song "Heaven" from his 2015 debut album Blue Neighbourhood. The South African-born Australian initially found his fame on YouTube, garnering attention from other LGBT+ internet personalities like Tyler Oakley, Hannah Hart, and Connor Franta, and, through his profound interest in music, eventually signed to EMI Australia in 2013 to deliver his EP titled TRXYE, released in 2014. Troye is openly gay and acts as a role model for his viewers and listeners. "Heaven" discusses the familial and religious struggles that are unfortunately attached to the orientation, such as hiding the truth from one's parents, coming to terms with oneself, and questioning spiritual beliefs. The piece is moving, haunting, and showcases perfectly the challenges many LGBT+ people face personally in the church.
"I Found A Girl" by The Vamps
The Vamps debuted as a British pop rock reggae band with syrupy sweet melodies and summertime vibes, though they originally started out uploading covers on YouTube, everything from One Direction and Austin Mahone to Neon Trees and McFly. Even as their career has progressed, they still continue to post covers, branching out to more rock oriented artists like Fall Out Boy, My Chemical Romance, and 5 Seconds of Summer. Their second album Wake Up featured the band taking a more pop approach in their style with songs that could easily have appeared as One Direction b-sides but still maintaining their guitars in most instances. The project also included the monumental "I Found A Girl," an energetic pop rock reggae fusion song about a man falling in love with a lesbian and, like Brendon in "Girls/Girls/Boys," he doesn't condemn her sexuality but rather welcomes it.
"Apologize (ft. OMVR)" by Matilda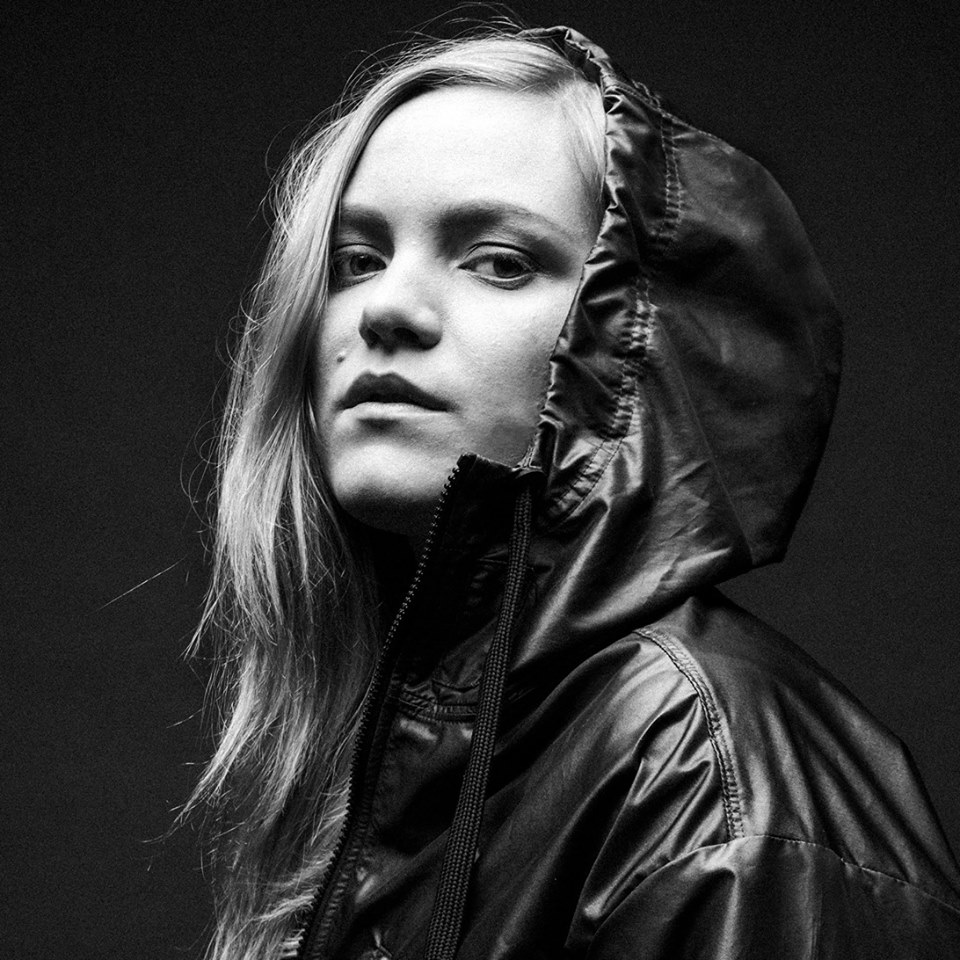 Norwegian up-and-coming pop artist Matilda (no, not the musical/film) has released multiple amazing singles and albums, unleashing infectious electro indie pop tunes with a ferocious bite. (Oh, and she also wrote some of them with Betty Who.) Her music video for "Apologize (ft. OMVR)" gained viral attention from the LGBT+ community for shining the spotlight on the ups and downs experienced by a lesbian couple. Her song "Ghost" is catchy and pleasingly memorable with a melody you won't be able to get out of your head. (Coincidentally, another artist by the name of Matilda has released a song titled "Girl Code" which discusses a lesbian struggling with a crush on her friend. If we are mistaken and these Matildas are the same artist, please let us know. We were greatly shocked!) Matilda continues to be on the rise with her single "Illusion" which was recently released at the end of May.
"Dancing in the Rain" by Taylor Bennett
Taylor Bennett is the brother of Chance the Rapper and opened up about being bisexual in early 2017. He told Billboard that his main motivation for coming out publicly was for his fans to know him better. "You don't want to do anything that makes your fans not like you anymore, but I realized, 'F— it! Be yourself.' You got to be yourself. That's what I said; that's what my parents have always told me. The only people I felt like I deserved to tell was my fans because if your fans don't know you, how can they support you? Then there was also the idea that for somebody that has a platform like mine that can speak to these many people, to come out and say something like that, I hope, puts courage in people to do the same thing." His sweet R&B-tinged hip-hop ballad "Dancing in the Rain (ft. Donnie Trumpet, Shay Lewis, & Brandon Fox)" details the desire to just dance with your partner and let go of the pain, the worries, and the heartache.
"Night Go Slow" by Catey Shaw
Catey Shaw, a pop artist from Brooklyn, mentioned in an article with AfterEllen that she's "had relationships with men in the past and with women" and her sexuality influences her songwriting; she enjoys making music that elevates LGBT+ people. From humble beginnings busking on subway platforms to alt-pop renown, Catey Shaw is a seasoned singer/songwriter who describes her music as being very careful and mixing many genres together, like jazz, disco, and reggae. The music video for her slow-dance-ready song "Night Go Slow" features a young lesbian couple enjoying a night alone together between sleeping in the back of a truck and stealing from a convenience store. Catey's sweet pop tunes will not only get stuck in your head but also serve a greater purpose for the LGBT+ community.
Other great songs to check out…
Let us know in the comments some of your favorite LGBT+-related songs and inspirational artists! (Of course, please understand that a person's sexual orientation does not define their entire identity; humans are inherently multidimensional, so please take time to look into these artists even more beyond their sexuality and/or political/social stances.)