All Time Low is regarded as one of the most  monumental pop rock/pop punk bands of the 21st century, beginning their music career in 2003 and consistently releasing records since then. Through label changes and stylistic shifts, the four-piece from Baltimore has managed to make quite the name for themselves and garner a large, devoted fanbase over the years. However, 2017's polarizing Last Young Renegade seemed off-putting for many of their longtime listeners. So how does it really shape up? Let's (finally) dive into the latest long-player from All Time Low.
If you've been keeping up with my album reviews, you know that I take quite a while to get around to covering some releases, like 5 Seconds of Summer's Sounds Good, Feels Good or Panic! at the Disco's Death of a Bachelor. I allow myself plenty of time to form a coherent, grounded opinion on these albums because that's what the art deserves. And I'm really glad I waited to review Last Young Renegade.
I'll be honest, I did NOT like this album when it came out. I considered it their weakest project to date and only appreciated about two songs. I can now firmly say that I've genuinely come around and gained a new perspective on this LP, and I'm finally ready to share my full opinion. (Fun drinking game: take a shot every time I say "synth.")
Last Young Renegade is All Time Low's seventh studio album and first release after signing to Fueled By Ramen in 2016 (2015?), which spelled trouble for many fans. Fueled By Ramen has established a reputation in recent years for polishing up their rock outfits in favor of a sleek radio-friendly pop sound. It also seemed strange for All Time Low to depart Hopeless Records which they called home for the majority of their career. (They even included Hopeless in their song lyrics. See: "So Long, Soldier" from 2012's Don't Panic.) However, Fueled By Ramen was probably the most predictable place for the four-piece to sign with considering the label's roster and association with other mainstream pop rock acts, like Paramore, Panic! at the Disco, Fall Out Boy, The Academy Is…, Cobra Starship, Twenty One Pilots, and Yellowcard, just to name a few. The band claims that they felt more free to be themselves and explore new territories with Fueled By Ramen, that the label wasn't holding them back or forcing them to sound a certain way. That's disputable… But we'll get more into that later.
So once the band dropped "Dirty Laundry" as the lead single for their upcoming record Last Young Renegade, it proved to be one of the most divisive tracks in their discography. Many fans began blaming Fueled By Ramen for the stylistic change and comparing the label shift to when All Time Low signed with Interscope to release Dirty Work, which is generally regarded as the "worst" album in their catalog. I personally didn't enjoy "Dirty Laundry" at first, besides the rock-infused final chorus, because it felt like such a stark departure from their previous album.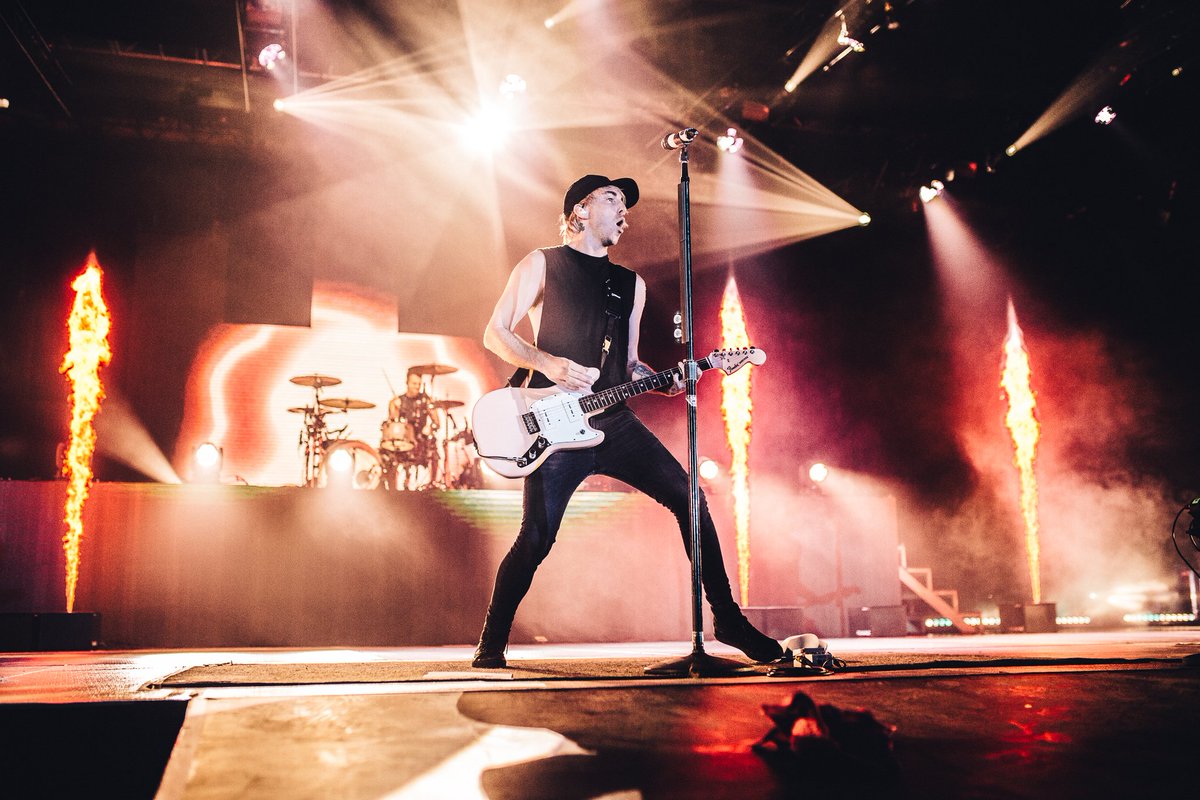 Over a year later, I can say I feel differently. 2015's Future Hearts put All Time Low at a crossroads: stick with this amazingly well-balanced brand of pop rock or move in a new direction. I love Future Hearts; it's one of my favorite albums from the group and I think the sound worked extremely well for them. They captured both rock fans and pop fans while still maintaining their edginess, fun, and personality, crafting a record that is undeniably catchy, entertaining, and worth countless replays. But I knew they couldn't stick with the same tone forever, and change makes most of us apprehensive. When any artist mixes up their trademark approach, it's typically unwelcome at first. But we can't expect a band that's been around for so long to keep making the same record over and over, especially with how much the members have grown and matured over the years. People change and their art changes with them.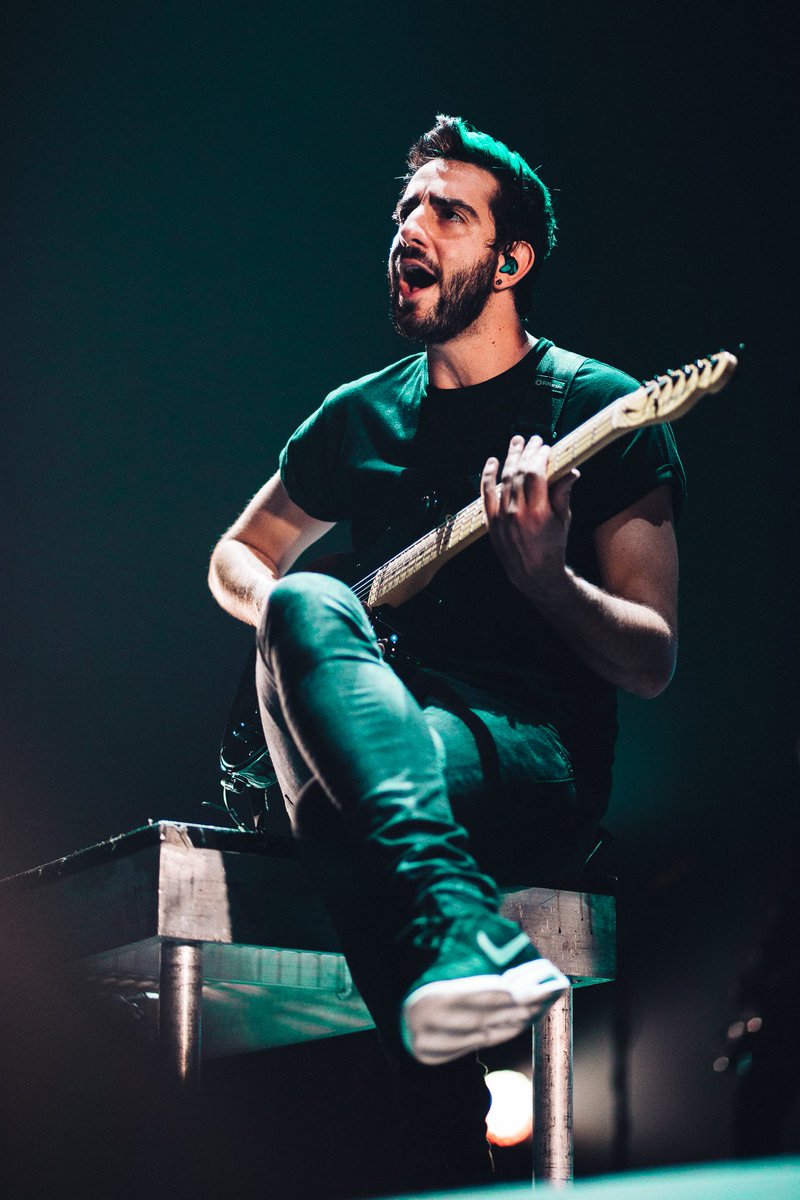 At first, Last Young Renegade seemed like a change for the worse — the band was devolving, taking steps backwards, heading in the wrong direction. Nine months later, I can say that Last Young Renegade is a natural progression for All Time Low, and a good one at that. This record is what The Summer Set's Stories For Monday would have sounded like if it were darker, less optimistic, and less focused on the impending indefinite hiatus of the band. While Last Young Renegade is overall a solid project, it still has its flaws. Frontman Alex Gaskarth (picture is of guitarist Jack Barakat) routinely touted the record as a "concept album," which, I mean, I guess…? To an extent? He claims the character on the album artwork is utilized as a way to bundle all the ideas together, but I don't really think there's a cohesive storyline throughout the tracks.
However, there is certainly thematic and stylistic cohesion. Last Young Renegade revolves around tales of heartbreak, nostalgia, and emotional struggles while still offering a hopeful outlook on the road ahead, and these notions are buoyed along all throughout the LP. However, I think the tracklisting could have been a bit more thought-out; "Good Times" probably should have been pushed down on the program in order to really pack that teary-eyed, bittersweet punch. It felt fairly jarring to go from a string of songs about heartache and loss to a rosy reflection on youthful triumphs and memories. Nonetheless, Last Young Renegade as a whole is equally drenched in euphoric nostalgia and emotional turmoil so there are definitely some major motifs to tie everything together. The pop rock timbre is complemented by experimental synths and atmosphere, although the production does have its fair share of pitfalls, like feeling too sterile and over-polished at times. To really examine this more in-depth, let's jump into the full-length track-by-track.
The album opens up with the title track "Last Young Renegade." Accomplished by sentimental reminiscence and Gaskarth's descriptive songwriting, this tune sets up the elemental vibe for the album: glistening pop rock dazzled with synthetic melodies and moody ambience. "Last Young Renegade" is evidence of that natural progression from Future Hearts by combining smooth pop ingredients with a rock-leaning vantage. This track is probably the strongest and most enjoyable on the record, rightfully deserving of repeated listens and chanted choruses.
The second track "Drugs & Candy" offers a darker side to the new style by exploring the struggles of toxic relationships and introducing a more sinister instrumental sound. You can pick up on the slightest inflection of an acoustic guitar buried in the mix if you listen closely enough, but it quickly fades during the explosive chorus in favor of underlying electronic components and distorted guitars. However, the guitars (all throughout this record!) seem insatiably washed-out and overly pristine. It's a bit too muted coming from the pop punk All Time Low we know and love, but again, this is showcasing the band moving in a new direction. As long as I tune out how the four-piece used to sound and go into Last Young Renegade with a clear and open mind, it's really not that harrowing. I know what the band is capable of but I have to remind myself that they can't keep doing the same thing over and over. That being said, "Drugs & Candy" is actually quite likable! It's adequately catchy, and Alex's vocals get a bit more coarse in the denouement of the piece. It's nothing groundbreaking but still serviceable enough.
Next on the bill is "Dirty Laundry," decisively the most controversial track of Last Young Renegade. This song has a slow build, creating a foreboding and mysterious atmosphere achieved by reverb-heavy, laundered guitars, mellow percussion, and glossy vocal effects. The instrumentation seems somewhat artificial and ersatz, and the guitars again feel painfully subdue. The bridge section kicks in, reining in a more biting guitar timbre and eventually combusting into the closing chorus which displays All Time Low recrudescing to their signature pop rock intonation. "Dirty Laundry" overall is a steady, brooding experience, but is the payoff truly worth the wait? Most fans probably would have rather had the entire song sound like the final refrain and done away with the more hazy, simulated build-up. For me personally, I don't mind the song; the lyrics are decent and the melody isn't too bad. It's certainly not my favorite by any means but I still appreciate it and what the band was aiming to do.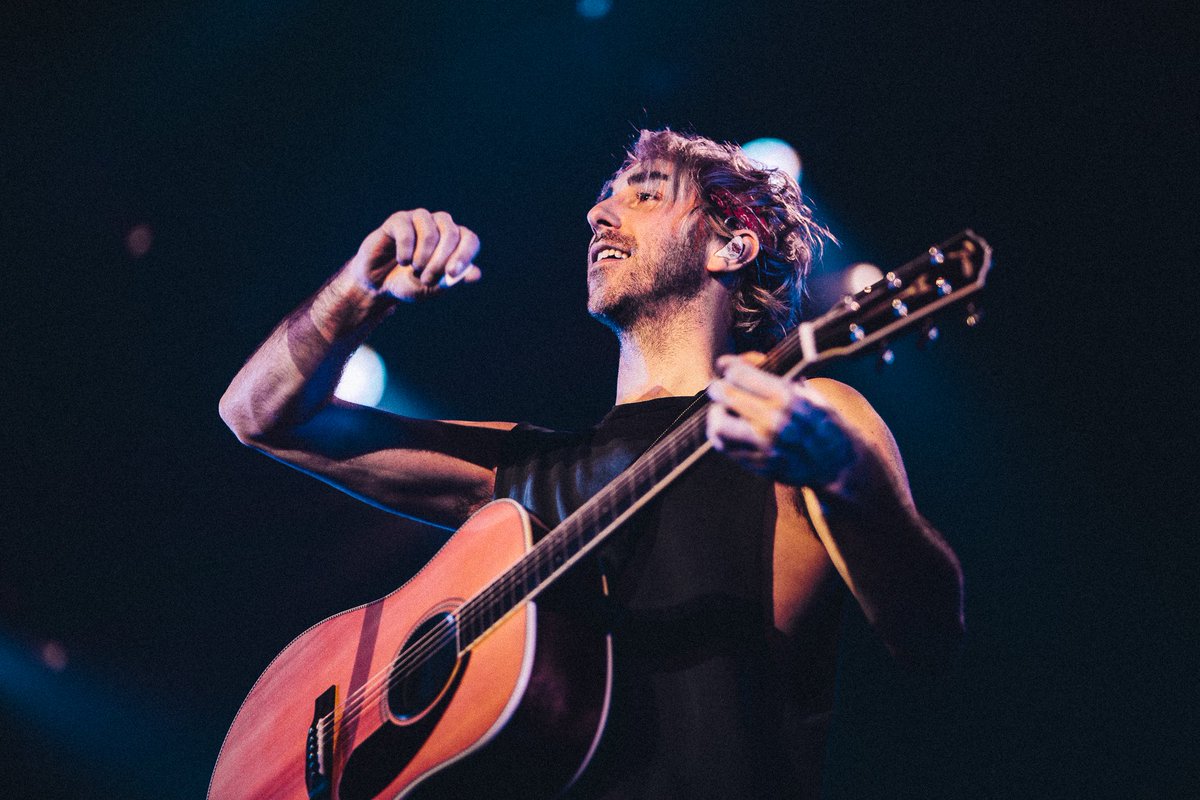 "Good Times" is the next article on the album, outlined by computerized synth melodies and pulsing cadences in order to craft a nostalgic attitude to complement the retrospective libretto. Similar to "Drugs & Candy," a faint acoustic guitar is pushed to the back of the mix, only receiving its time to shine for a split second in each chorus. The amplified guitar melodies are achingly simplistic as the song depends more ardently on the vocal and synthetic diapasons to lead the tune. The lyricism is defined by pictorial imagery and poignant recollection of youthful jubilation, tugging at the heartstrings of the listener. "Good Times" doesn't exactly affect me on any deeper level, but I acknowledge that it's an enjoyable track nonetheless. I think it could have been lowered on the tracklisting to effectively deliver its touching demeanor considering it is preceded by multiple songs detailing relationship struggles, giving the listener whiplash moving from those darker tones to a more upbeat one. The band released an "orchestral arrangement" of the tune which really isn't anything exciting. They changed the lyrics from "middle fingers up" to "turn the music up," which seems rather strange for All Time Low. They've said f**k in their songs before, and the CD booklet for Nothing Personal featured a photo of them with their
middle fingers up. I'm not sure if they were trying to tone down the angst to fit the more stripped-down version (which is fairly uncharacteristic of them) or if Fueled By Ramen possibly told them to do so. However, the "orchestral arrangement" isn't officially part of Last Young Renegade, so we won't worry about it too much.
Next up is "Nice2KnoU," which, despite its cringey stylized title, is a pretty great track. It's more continuation of that natural progression sonically, and the lyrics seem to touch upon this as well, proclaiming, "We can't go back to yesterday." This line, of course, is up for interpretation, but in the context of All Time Low's musical career, this may be evidence of them waving goodbye to their previous fashions. "Nice2KnoU" is construed by raucous guitars and urgent drumming, bringing back that edginess the band seemingly left behind on Future Hearts. I don't have too many complaints about this track, though the "oh-oh" chanting in the background can grow a bit grating over time.
"Life of the Party" is next on the list, characterized by synthetic refrains and vehement walls of sound while Gaskarth discusses the hardships of losing yourself in tides of fame and the party scene. (No pun intended.) The bombastic chorus is bound to get stuck in your head, and the vocal effects layered on Gaskarth's voice are more stylistic, not correctional. "Life of the Party" efficiently captures what the band set out to accomplish on Last Young Renegade: animated pop rock tracks that meld the best parts of electro-pop and rock along with catchy melodies and introspective lyricism. It's anthemic and well-rounded, and while I still think the guitars could be more pronounced, I don't detect many negative things to extract from "Life of the Party."
The eighth number titled "Nightmares" is admittedly one of the more mediocre tunes on the record. It opens with a plucky guitar aria and lyrics painting familial issues and internal struggles, and it ultimately reminds me of "Broken Home" by 5 Seconds of Summer. Gaskarth has co-written countless songs for the boys from Australia and the similarities in their work are undeniable. "Broken Home" is easily one of 5 Seconds of Summer's most well-written pieces, so it's not necessarily bad to draw influences from it. However, "Broken Home" is a very emotional, personal track and "Nightmares" can feel a bit boring or disingenuous. It's definitely one of the more toned-down songs on Last Young Renegade, but it's still executed fairly decently. The vocal melody of the chorus is heartfelt and captivating, and the instrumentation hauntingly consummates the mood. The synths that kick in during the chorus are favorable enough, nothing too offensive or gratifying, but that's basically how the entire song feels. "Nightmares" isn't bad, it isn't revolutionary, it's just there. It's enjoyable enough and I don't have anything against it; it's simply a filler track to me. And while I'm sure there is sincere emotion behind the writing, it just doesn't move me one way or the other.
In contrast to that, "Dark Side of Your Room" accelerates the energy once again with pounding percussion and vociferous guitar strumming. The lively chorus is unbelievably anthemic and rhapsodic — you're destined to be chanting along by the second strain. The pulsing beats and vocal harmonies are enough to keep you hooked all throughout the tune, and the lyrics detailing longing for a doomed relationship are candid and plausible. "Dark Side of Your Room" is another addition to the natural progression presented on Last Young Renegade; it feels like what you would expect All Time Low to instinctively devise after Future Hearts. It's definitely one of my favorites on the album and I think it deserves some more attention.
Track nine introduces the sole feature on the album: Tegan and Sara on "Ground Control." This celestial track is speckled with shimmering synths and atmospheric ambience to accompany the astronomic imagery conveyed in the lyrics. It's a hopeful, optimistic tune, and the vocals contributed from Tegan and Sara really add something to the track. The guitars are almost unnoticeable, minus the occasional accentual measure or two in the background. "Ground Control (ft. Tegan and Sara)" is one of the most pop-centric songs on Last Young Renegade, and it's not terrible by any means, but it just doesn't feel like an All Time Low song. But again, to really delve into this record properly, we kinda have to throw out what the band used to sound like.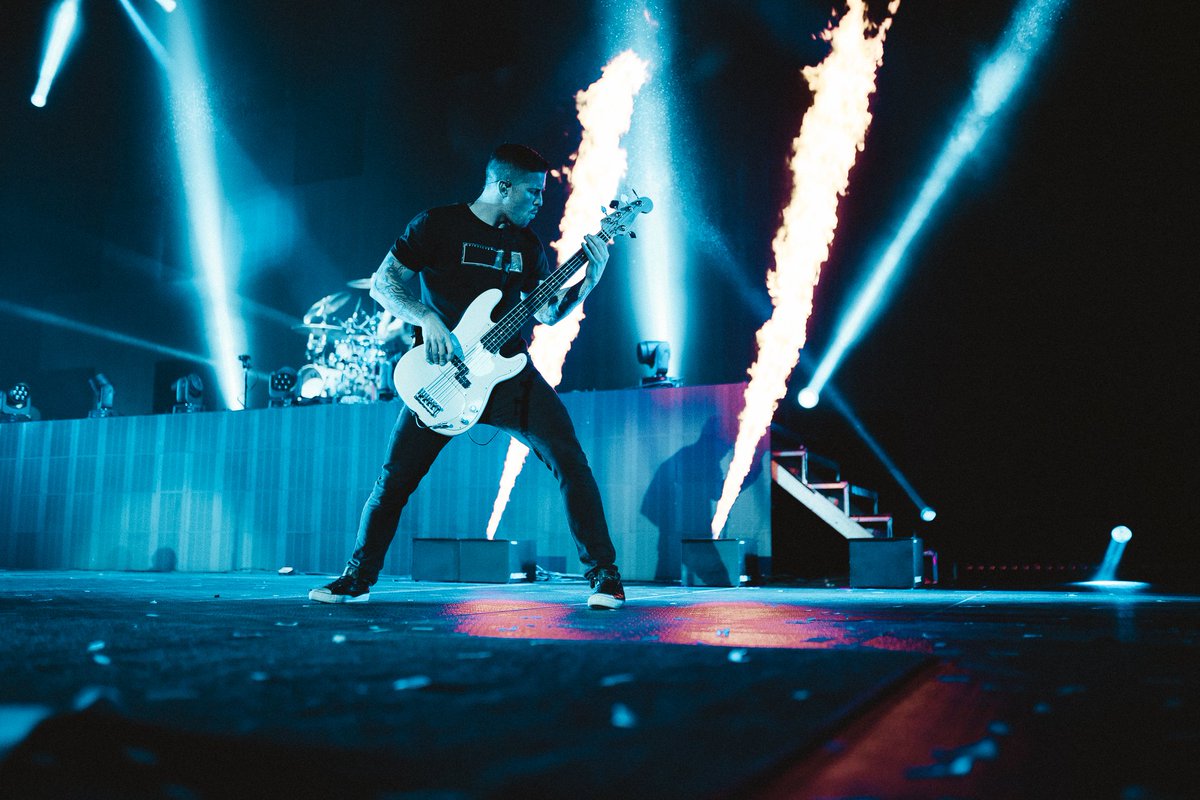 The standard edition of the album closes with "Afterglow," a track intended to act as the "resolution" for the "last young renegade" character. The lyrics of youth and midnight adventures are facilitated by the scintillating synths and enthusiastic percussion, and the stripped-back chorus packs a nostalgic, exultant punch before kicking into the blissful artificial melody that truly defines this track. The song ends on a raw, tender tag with lyricism and rhythm that reminds me of Journey's "Lights." ("When the lights go down…") It wraps the entire song altogether in a similar sense: "Afterglow" emulates the sentimental vibes of "Lights," infatuated with the city nightlife and hopeful to return to those fond memories. It's just that the production and instrumental apparatus has been updated for the modern zeitgeist of 2017: electronic melodies and sleek guitar work. "Afterglow" is another strong tune on Last Young Renegade and a perfect conclusion to bundle the recurring lyrical and musical themes together.
The deluxe edition of the album, however, includes two bonus tracks: "Chemistry" and "Vampire Shift." Honestly, these two songs are some of my absolute favorites on the record and it's a shame they were slated as bonus material. Simultaneously, I understand why they were not appointed as standard tracks; I feel like their vibes don't exactly fit in with the rest of Last Young Renegade, and I'm at a loss of where I would coherently squeeze them in on the tracklisting. "Chemistry" follows in the established lyrical vein of nostalgia and reliving past experiences, and "Vampire Shift" commits to the obsession of late night merriment. The boisterous chorus on "Vampire Shift" is extremely catchy and entertaining, and I wish both tracks would get some more publicity.
Overall, just like any art, All Time Low's Last Young Renegade is assuredly subjective. There isn't a common consensus on the quality of the record considering some fans adore the full-length and others are sorely unimpressed. While it is quite underwhelming subsequently from Future Hearts, it is nonetheless a decent album. It's All Time Low exploring uncharted domains and pushing the boundaries of what they're capable of mastering. It's new, it's fresh, and yet familiar all at once. I personally enjoy the record and keep it in my general rotation, but I completely understand why others would be inclined to dispose of it without a second thought. The price of experimenting with new styles is risking the alienation of your fanbase. However, I think All Time Low pulls this new sound off surprisingly well, though the album is certainly not one of the most robust compositions in their discography. I'm giving Last Young Renegade a 7.5/10 for its innovation and ambition but also for its slight drawbacks and sporadic disappointments. Like I said, it's a natural progression for the band, not exceptionally fascinating but still sufficiently entertaining.
Let me know what you think of Last Young Renegade down in the comments below!
Strongest songs: "Last Young Renegade," "Life of the Party," "Dark Side of Your Room," "Nice2KnoU," "Afterglow"
Weakest (not "worst") songs: "Nightmares," "Dirty Laundry"