2017. What a year. The time has now come to evaluate the releases of the past twelve months and pick the cream of the crop. While this year did not offer a large amount of truly amazing records, the few that did catch my attention are undeniably stellar albums. So let's jump into it. Like last year, when it comes to year-end lists, I tend to be a bit more personal, relaxed, and interject my opinion more honestly, so strap in. (Keep in mind that these lists are in no exact, particular order since my views fluctuate relatively frequently.)
Honorable Mentions
Before we dive into the top full-lengths of 2017, let's survey some honorable mentions, some albums that came close and yet so far.
10. Synesthesia by Courage My Love
Courage My Love expertly pulls off a stark stylistic shift on Synesthesia, transitioning from gutsy hard rock to synth-dazzled pop rock. The catchy hooks and smooth vocals stick the landing and make this album consistently replayable.
9. Good Nature by Turnover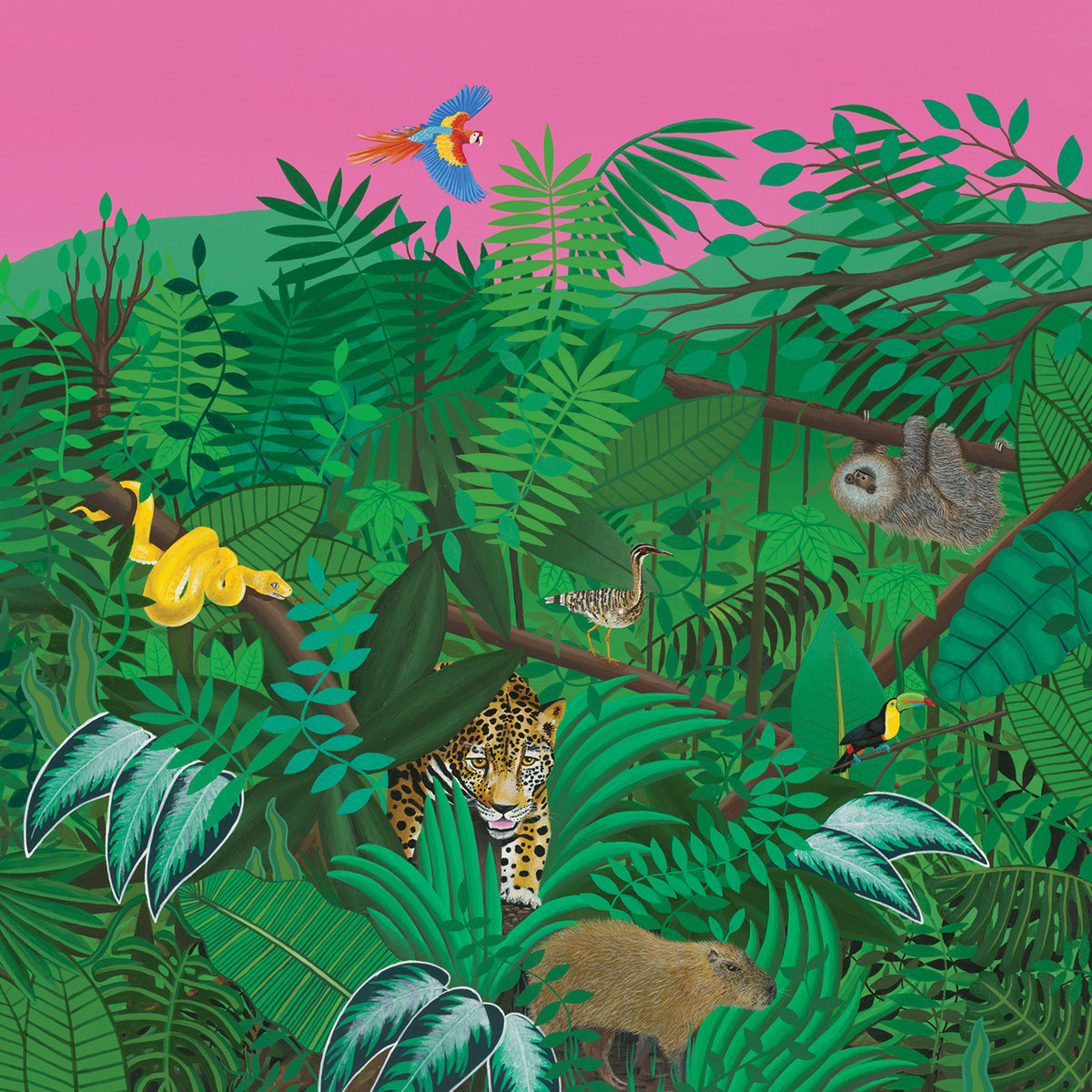 Another change in sonic attitude, Turnover's daydreamy record Good Nature showcases the band treading new territory into a hypnotically mellow trance. Sweet, heartfelt lyricism and liquidy guitar timbre gives this LP its undeniable charm and allure.
8. Okay. by As It Is
The album title doesn't accurately describe this record since Okay. is more than just okay. This addicting slice of pop punk displays As It Is developing as songwriters and musicians exploring different styles and subject matters. (And Patty Walters's vocals certainly improved.)
7. Broken Machine by Nothing But Thieves
Nothing But Thieves strikes yet again with the thunderous Broken Machine. Between soaring vocal performances from frontman Conor Mason and heavy-hitting guitars, Broken Machine is a phenomenal rock record for 2017.
6. LANY by LANY
The glistening synths, erratic guitar flares, and earnest libretto causes LANY's self-titled debut full-length to instantly deserve repeated spins. With inspiration from the '80s and a modern knack for relatable lyrics, this album will appeal to just about everybody.
5. Eternity, In Your Arms by Creeper
Creeper's theatrical songwriting and dark rock demeanor gives their debut album a stage-filling presence and moody atmosphere. Their dramatic character and instrumental sensibility makes Eternity, In Your Arms nothing less than fascinating and enjoyable.
4. What If Nothing by Walk the Moon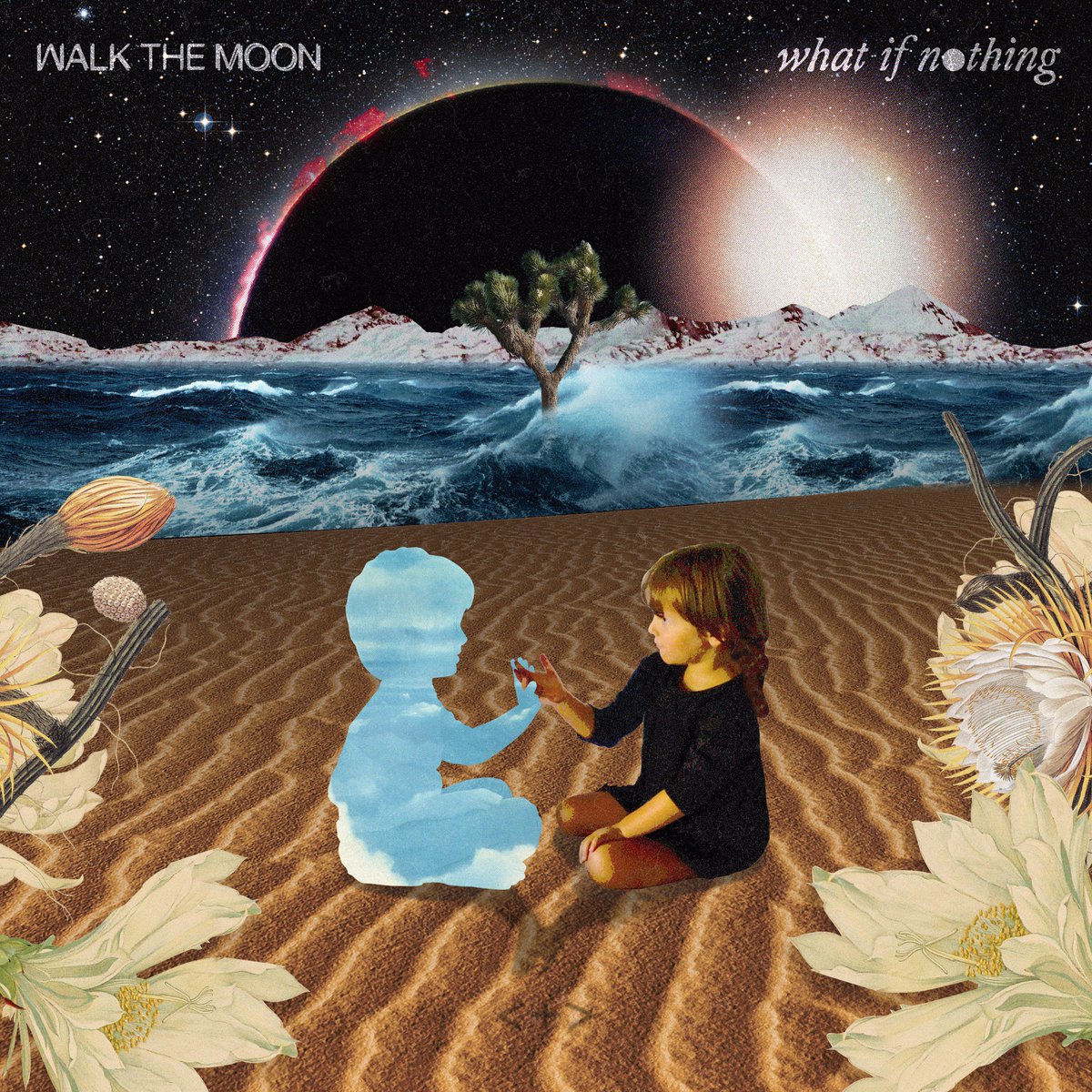 While Walk the Moon's self-titled album is still their best in my eyes, What If Nothing combines the glittery '80s-esque vibes of its predecessor and the curiosity and wide-eyed wonder of the band's debut, making for a well-rounded and ever-interesting listen.
3. As You Please by Citizen
Emo revivalists Citizen recrudesce with their third full-length titled As You Please. As You Please is nothing short of expressive and cultivated through heartfelt lyrics, enticing vocal delivery, and poignant melodies, demanding you to listen again and again to catch every detail.
2. Adornment by Grayscale
Grayscale's sophomore full-length Adornment testifies to the band's engaging songwriting and stellar musicianship. With animated choruses and tireless libretto, Adornment doesn't need to be adorned with enhancements—it's already amazing.
1. Turn Out the Lights by Julien Baker
Emotional lyricism and morose melodies define Julien Baker's second studio effort named Turn Out the Lights, displaying the solo performer examining new instrumental territories within a more piano-driven realm. It's eerie, emotive, and undoubtedly memorable.
Best Albums of 2017
Before we finally delve into what I think are the absolute best albums of 2017, let's discuss what it takes to make this list. For me, a record must be consistently replayable, rarely ever trite or stale after every listen. I should be able to look through the track-listing and enjoy (or, well, at least admire) every song present. With all that being said, 2017 didn't produce a ton of best-worthy albums for me personally, so here's my somewhat short list.
6. Feel Something by Movements
Movements' debut album Feel Something will certainly make you feel something. This long-player hurts in the best way possible. As the artwork implies, Feel Something is haunting, dark, and raw, destined to keep your head spinning for hours to come when the closer ends.
5. After the Party by The Menzingers
The Menzingers explore the struggles of growing up and maturing through vigorous alt-rock and spirited songwriting. Impassioned lyricism melds with musical brio to produce a delectable listen from start to finish bound to hit you right in the gut with its raw relatability and emotion.
4. Lovely Little Lonely by The Maine
Catchy hooks, slick guitar melodies, and earnest lyrics characterize The Maine's sixth studio album, Lovely Little Lonely. The band offers up some of their best material to date and tiptoes outside of their comfort zone on multiple tunes blanketed with atmosphere.
3. Harry Styles by Harry Styles
I never thought I would be writing about Harry Styles on an alternative music website but here we are. Styles delivers his debut solo album with grandiosity and charm. From thunderous, rocking choruses to calm, sincere acoustic serenades, Styles proves he's more than just a typical (former) boy band member.
2. Melodrama by Lorde
Four years after her groundbreaking debut album, Lorde returns more lyrically mature and musically expansive than ever. Youthful yet mellow, Melodrama doesn't hold back its emotions. Between songs of break-ups, struggles in the industry, and friendly endeavors, Lorde has certainly grown, and this record was well worth the wait.
1. After Laughter by Paramore
Irresistible melodies, smooth guitar riffs, and heartfelt lyrics define Paramore's fifth studio album titled After Laughter. The band leans into a colorful new sound gilded by the '80s and pop sensibility, continuing to push the envelope of their musical range and variation. This album never grows stale with each song offering up something fresh while still maintaining its throwback attitude.
Keep in mind this is all entirely my personal opinion. Let us know your favorite albums of the year down in the comments below!