Ed Sheeran, the lovable redhead from Suffolk, England, has become the modern-day mainstream poster child for the singer/songwriter genre through his soulful acoustic ballads and energetic hip-hop-influenced jams. Between lyrics of love, heartbreak, drinking, internal struggles, and familial issues, Sheeran is unquestionably recognized by many as one of the most genuine and heartfelt songwriters of the 2010s. He seems to get more and more popular with every release, but yet, many of his songs don't garner their deserved attention. Here are our top 15 most underrated songs from this amiable musician! (Stick around for honorable mentions and unreleased songs at the end!)
15. "I Will Take You Home" from Bloodstream – Single  (2015)
Casual acoustic strumming and endearing libretto defines "I Will Take You Home," which was released as part of the "Bloodstream" single in 2015. Between a harmonica solo and unique vocal layering, "I Will Take You Home" is an enjoyable, serene track that showcases Ed's humble lyricism and simplistic attitude. It's an entrancing song that easily allows the listener to relax and turn off the rest of the world.
14. "Shirtsleeves" from ×  (2014)
"Shirtsleeves" appeared as a bonus track on Ed's 2014 full-length album ×, pronounced "multiply." Ed has always worn his heart on his sleeve and that is clearly noticeable on "Shirtsleeves" … literally. The upbeat percussion creates a sense of energy while the guitar-commanding singer croons and whispers his feelings through metaphors related to water and drowning.
13. "Grade 8" from +  (2011)
Ed's major label debut + was a game-changer in the singer/songwriter industry. His perfect mixture of hip-hop and acoustic consonance was something not many artists had consummated before, and it is incontrovertibly apparent on "Grade 8," an animated cut from + ornamented with piano chords, buoyant percussion, and electric guitar accentuations. The chorus is addictive and yet also pleasingly sentimental.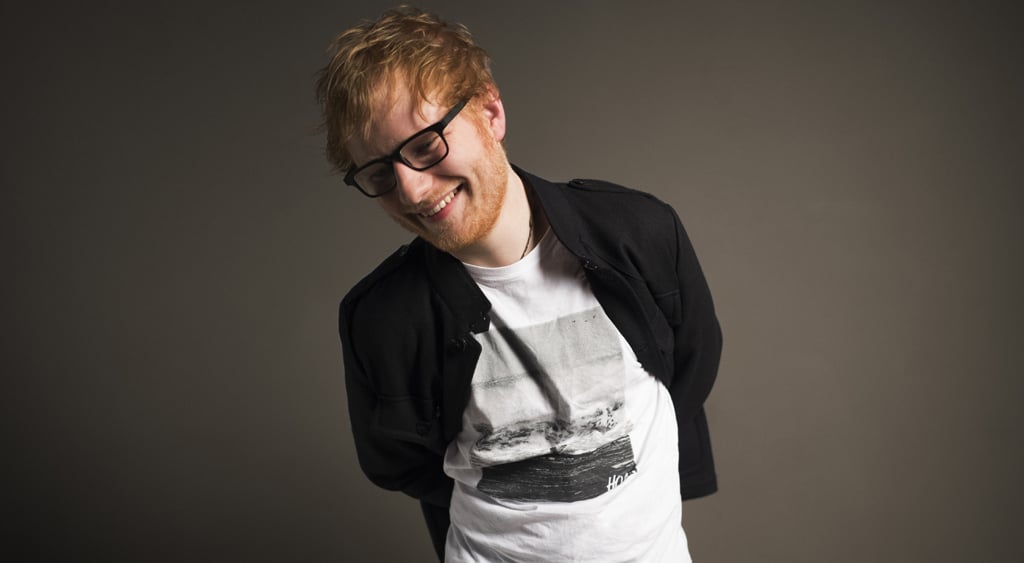 12. "Touch and Go" from ×  (2014)
The opening riff of "Touch and Go" is nothing short of infectious. This tune has an insatiable groove that is simply undeniable. The vocal theme is catchy, especially in the chorus, and nonchalantly rolls off the tongue, which testifies to Ed's songwriting and melodic sensibility. "Touch and Go" was attached as a bonus track for ×, causing it to not earn proper attention.
11. "Save Myself" from ÷  (2017)
Though our review of Ed's third major label release was not extremely positive, "Save Myself" undoubtedly stands out as one of the best songs on ÷. The gentle piano melody coupled with Ed's emotional vocal delivery bolsters the already poignant lyrics, making for a self-reflective tearjerker. The tune was included as a bonus track though it was initially intended to be an a-side, and it's a shame it did not receive its due recognition.
Click here to read our full review of ÷!
10. "English Rose" from ×  (2014)
Another bonus track from ×, "English Rose" is an exceedingly unique song for Ed's discography. Ed crafts a Mumford & Sons-esque stadium-rattler with a chugging, progressive percussion beat and folky attitude. "English Rose" features another harmonica solo, presumably the same one from (or at least very similar to) the aforementioned "I Will Take You Home," among a full-sounding array of diverse instrumentation not typically exhibited on an Ed Sheeran tune, who is known for being a one-man band.
9. "You Break Me" from Want Some?  (2007)
"You Break Me" is the effervescent opening track from Ed's recondite third long-player titled Want Some?. Unleashed on his parent's independent art consultancy named Sheeran Lock at the young age of 16, Want Some? is Ed's fourth non-major-label release and is mostly forgotten and overlooked by general listeners. "You Break Me" is authentic evidence of Ed's early musical talent and euphonious potency that would eventually manifest itself on stages in sold-out stadiums across the globe. (Of course, we're all enthused by Ed's adorable "fetus" voice.)
8. "Even My Dad Does Sometimes" from ×  (2014)
Ed has always cited John Mayer as a notable inspiration for his career, and that is certainly obvious sonically on the deep cut "Even My Dad Does Sometimes" from ×. Featuring a downtrodden electric guitar melody and stirring piano refrains, "Even My Dad Does Sometimes" is a heartrending tune reminding the listener that it's "alright to cry" and "shake" because it means we are human. Ed tells us it's "alright to die" but to just hold on for today and live on no matter what. Being human means feeling emotions, which is exactly what this song makes us do.
7. "Gold Rush" from +  (2011)
On a more positive note, "Gold Rush" is an upbeat, singalong-ready tune that was included as bonus material on Ed's major label debut titled +. The instrumentation is characterized solely by an acoustic and electric guitar, but the catchiness of the vocal melody renders this number to be more musically captivating and challenging to get out of your head. Ed has a way of crafting simple yet memorable, fun compositions that are irrefutable earworms.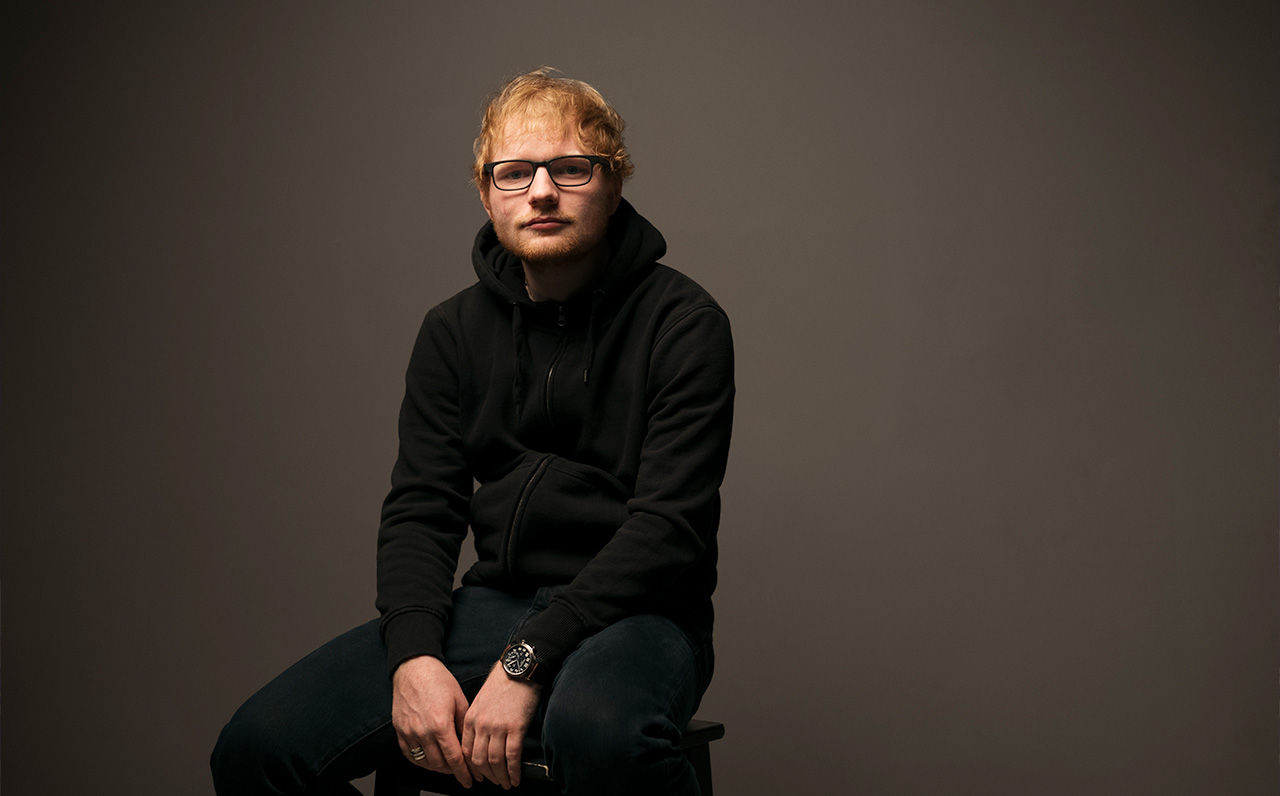 6. "The Man" from ×  (2014)
A standard edition a-side from ×, "The Man" is a steady rap-inflicted tune that demonstrates Ed's ability to create sensitive rap sequences which allow him to squeeze more lyrics into his arrangements. This track is one of Ed's most personal and internally contemplative pieces, causing him to appear overcome during an intimate acoustic performance. "The Man" is a song of loss, heartache, self-disappointment, bitterness, sadness, and overall unhindered honesty, all attributes that most mainstream artists don't typically delve into, which sets Ed apart from the bunch as a more introspective, heartfelt songwriter.
5. "Fire Alarms" from Songs I Wrote With Amy – EP  (2010)
"Fire Alarms" is a mellow yet spirited article from the Songs I Wrote With Amy EP released in 2010. Amy Wadge is one of the main remarkable songwriters that Ed has collaborated with on numerous tunes, including some of his most monumental hits like "Thinking Out Loud" and "Galway Girl." "Fire Alarms" is carried by a propulsive acoustic guitar melody with electric strains sprinkled throughout and subdued percussion. The song gently develops and broadens with the repeated line "We are waving our lives away."
4. "Nina" from ×  (2014)
Similar to "The Man," "Nina" is another impassioned cut from × that attests to Ed's expressive lyricism and unapologetic tendency to openly display his heart. "Nina" also testifies to his inclination to include personal details, which gives his music an exclusively intimate touch, like a page from his diary. The track is characterized by piano-directed assonance, fervent vocals, ebullient percussion, and deep guitar strumming.
3. "One Night" from Loose Change – EP  (2010)
The rich instrumentation and production quality paired with the catchy vocal cadences and interesting libretto makes "One Night" an intriguing and momentous song in Ed's catalog. The repetitive chorus is bound to get stuck in your head, along with the electric guitar refrains dazzled throughout the mix. The verses are down-to-earth and overall entertaining to follow along with, like when Ed sings about needing money to purchase fast food but the person he's with buys him "chips and cheese" so "she's all [he] need[s]," or how she "turns [his] cheeks the color of [his] hair." "One Night" distinctively substantiates Ed's operatic ability and how he can craft lyrics that are both warmly thoughtful and amusingly charming.
2. "Runaway" from ×  (2014)
A song with a groove that Taylor Swift vehemently praised, "Runaway" is emphatically one of the catchiest, most rhythmic numbers on × with the production help of Pharrell Williams. On top of the musical efficiency, the lyrics illustrate a son's struggle with his father's alcoholism and inclination to abjectly run away from home, claiming he "love[s] him from [his] skin to [his] bones" but sadly doesn't "wanna live in his home." Ed further portrays his internal maturity by accepting that no one is perfect when he says, "None of us are saints; I guess that God knows that." It's a grim depiction but an honest, sincere emotional presentation of a real-life situation that many people experience and can subsequently relate to.
1. "Top Floor (Cabana)" from Hotel Cabana with Naughty Boy  (2013)
Oddly enough, our top pick is a collaborative project with Naughty Boy. The song is titled "Top Floor (Cabana)" from Naughty Boy's 2013 full-length Hotel Cabana. "Top Floor" is a seemingly simple tune which opens up with sounds of a bustling city, allowing the listener to truly feel like they are in the moment and place the song attempts to set. Instrumentally, "Top Floor" is characterized by nothing more than Ed's acoustic guitar and a soft backing piano. The lyrics are ardently captivating and strangely ethereal, painting a scene of an empty soul contemplating suicide—his "sweetest goodbye." The delivery is overall chilling and arouses feelings of hopelessness and sorrow. The boisterous honking of car horns at the end and lack of worded closure causes the listener to wonder if the writer chose to fall from the top floor of the hotel. It leaves a sense of despondency and grief and a longing to aid the forlorn singer, which is an emotional connection that not many songs can accomplish. Despite this level of masterful songwriting and heartstring-tugging, the brief piece unfortunately did not gain its deserved attention.
Well, there you have it, the most underrated songs by Ed Sheeran! Tweet at us or let us know in the comments below what songs you think are overlooked!
---
Honorable Mentions: