A lot of great records were released in May, so here are our favorite albums of the month! (In no particular order.) Want a Spotify playlist? Click here!
Paramore – After Laughter
Irresistible melodies, smooth guitar riffs, and heartfelt lyrics define Paramore's fifth studio album titled After Laughter. The band leans into a colorful new sound gilded by the '80s and pop sensibility, continuing to push the envelope of their musical range and variation. Standout tracks include "Fake Happy," "Hard Times," and "Rose-Colored Boy." After Laughter will appeal to fans of Walk the Moon, HAIM, and Bleachers.
Harry Styles – Harry Styles
I never thought I would be writing about Harry Styles on an alternative music website but here we are. Styles delivers his debut solo album with grandiosity and charm. From thunderous, rocking choruses to calm, sincere acoustic serenades, Styles proves he's more than just a typical (former) boy band member. Standout tracks include "Kiwi," "Only Angel," "Sign of the Times," and "Two Ghosts." Harry Styles is sure to attract followers of, um, ZZ Top, Niall Horan, and Aerosmith, I guess.
Pop rockers Vinyl Theatre offer up some of their heaviest material to date and also some of their catchiest. These compelling tunes are bound to get stuck rattling in your head between their buoyant guitar riffs and clamorous percussion. Standout tracks include "My Fault," "30 Seconds," and "The Island." Origami will capture listeners of MisterWives, The Griswolds, and Finish Ticket.
Perfume Genius – No Shape
The soft art-pop of No Shape is haunting, beautiful, and mesmerizing. Mike Hadreas's eerie falsetto and raw synth accompaniment coagulate for an expressive, stirring record destined to be unforgettable and hallucinatory with every listen. Standout tracks include "Slip Away," "Wreath," and "Just Like Love." No Shape is sure to interest fans of Future Islands, Angel Olsen, and Porches.
MisterWives – Connect the Dots
Memorable hooks and enticing instrumentation characterize MisterWives' sophomore record Connect the Dots. Extraordinary melodies and vocal performances make this indie pop rock album undeniably fun and impressive. Standout tracks include "Machine," "Drummer Boy," "Coloring Outside the Lines," and "Oh Love." Connect the Dots will appeal to followers of Vinyl Theatre, COIN, and The Griswolds.
Hailing from Tuscaloosa, Alabama, Gideon releases their fourth studio album and first full-length with Equal Vision Records titled Cold. Brimming with aggression, bite, and pugnacity, Cold is fiery and chilling all at once. Standout tracks include "Champions," "Cursed," "Machines," and "Pulling Teeth." Cold is sure to satisfy followers of Fit for a King, Colossus, and For All Eternity.
Dreamcar is a new wave alt-rock supergroup comprised of members from No Doubt and AFI, but their debut release together is not reminiscent of either of those acts. Dreamcar is dreamy, spellbinding, and crisp, sure to put you in a hypnotic trance with each spin. Standout tracks include "Kill for Candy," "Born to Lie," and "All of the Dead Girls." Dreamcar is bound to attract listeners of Knox Hamilton, No Doubt, and The Kin.
Magic Giant – In the Wind
Indie rockers Magic Giant unleash their debut long-player detailed by folky alt-pop inflections and catchy, anthemic choruses. In the Wind is colorful, vibrant, and lively, each song bringing a new spectacular attitude to the table. Standout tracks include "Set On Fire," "Window," and "Celebrate the Reckless." In the Wind will capture fans of The Mowglis, Grouplove, and Andrew McMahon in the Wilderness.
Free Throw – Bear Your Mind
Invigorating pop punk and poignant lyricism elucidate Free Throw's sophomore album titled Bear Your Mind. Between impassioned vocals and alluring guitar melodies, Bear Your Mind is certainly a record you will gladly bear in mind with every play. Standout tracks include "Randy, I Am the Liquor," "Better Have Burn Heal," and "Weight On My Chest." Bear Your Mind will capture fans of Neck Deep, The Wonder Years, and The Story So Far.
Grayscale's sophomore full-length Adornment testifies to the band's engaging songwriting and stellar musicianship. With animated choruses and tireless libretto, Adornment doesn't need to be adorned with enhancements—it's already amazing. Standout tracks include "Atlantic," "Come Undone (ft. Patty Walters)," and "Beautiful Things." Adornment will capture fans of As It Is, Moose Blood, and Like Pacific.
---
Honorable Mentions & eps
Spencer Radcliffe & Everyone Else – Enjoy the Great Outdoors
Mellow indie alternative bliss. Standout tracks include "Smoker's Paradise," "Static Electricity," and "Wrong Turn." For fans of Yellow Ostrich, Varsity, and Rayland Baxter.
A Lot Like Birds – Divisi
Piercing rock with infectious riffs. Standout tracks include "The Sound of Us," "Trace the Lines," and "Infinite Chances." For fans of Emarosa, Slaves, and Hail the Sun.
Upbeat yet ardent pop punk. Standout tracks include "Void," "Build," and "Ropes." For fans of Detour North, Talk to You Never, and Seaway.
Chasing Velvet – Wings (EP)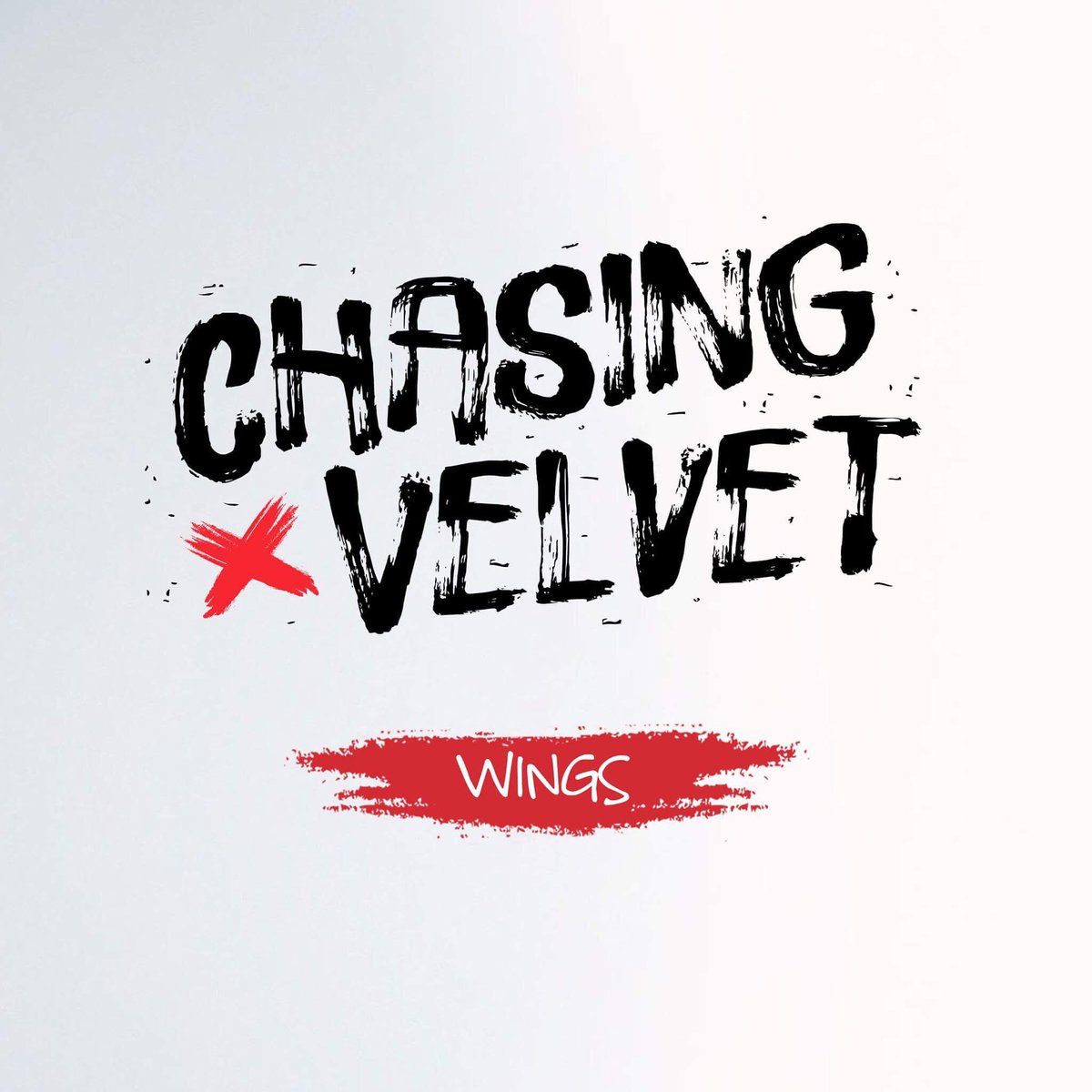 Smooth, captivating pop rock. Standout tracks include "The Clouds" and "Vertigo," but the entire EP is wonderful! For fans of 5 Seconds of Summer, Royal Teeth, and Hollywood Heartache.
Energetic pop punk with an indie tinge. Standout tracks include "Certainty," "These Games," and "Ranger," but the whole EP is great! For fans of Moose Blood, Seaway, and Turnover.
Enthusiastic indie rock. Standout tracks include "Million Enemies," "Daisy," and "Dreams of Grandeur." For fans of FIDLAR, Cloud Nothings, and SWMRS.
At the Drive-In – in•ter a•li•a
Gravelly rock with overflowing angst. Standout tracks include "Governed by Contagions," "Pendulum in a Peasant Dress," and "Hostage Stamps." For fans of Billy Talent, The Mars Volta, and Sparta.
Velvety, expressive indie rock. Standout tracks include "123," "It Gets More Blue," and "Powerplant." For fans of Palehound, Car Seat Headrest, and Pinegrove.
flor – come out. you're hiding
Exhilarating indie alt-pop. Standout tracks include "overbehind," "hold on," and "guarded." For fans of LANY, Paradise Fears, and Against the Current.
Fun, sprightly indie rock. Standout tracks include "Hiccups," "You Don't Know What You Want," and "Molly Is a Babe." For fans of Grouplove, Bleachers, and Cold War Kids.
Fire From the Gods – Narrative Retold
Ragged rock with a spirited bite. Standout tracks include "The Voiceless," "The Taste," and "End Trasmission." For fans of Of Mice & Men, Wovenwar, and Beartooth.
The Mountain Goats – Goths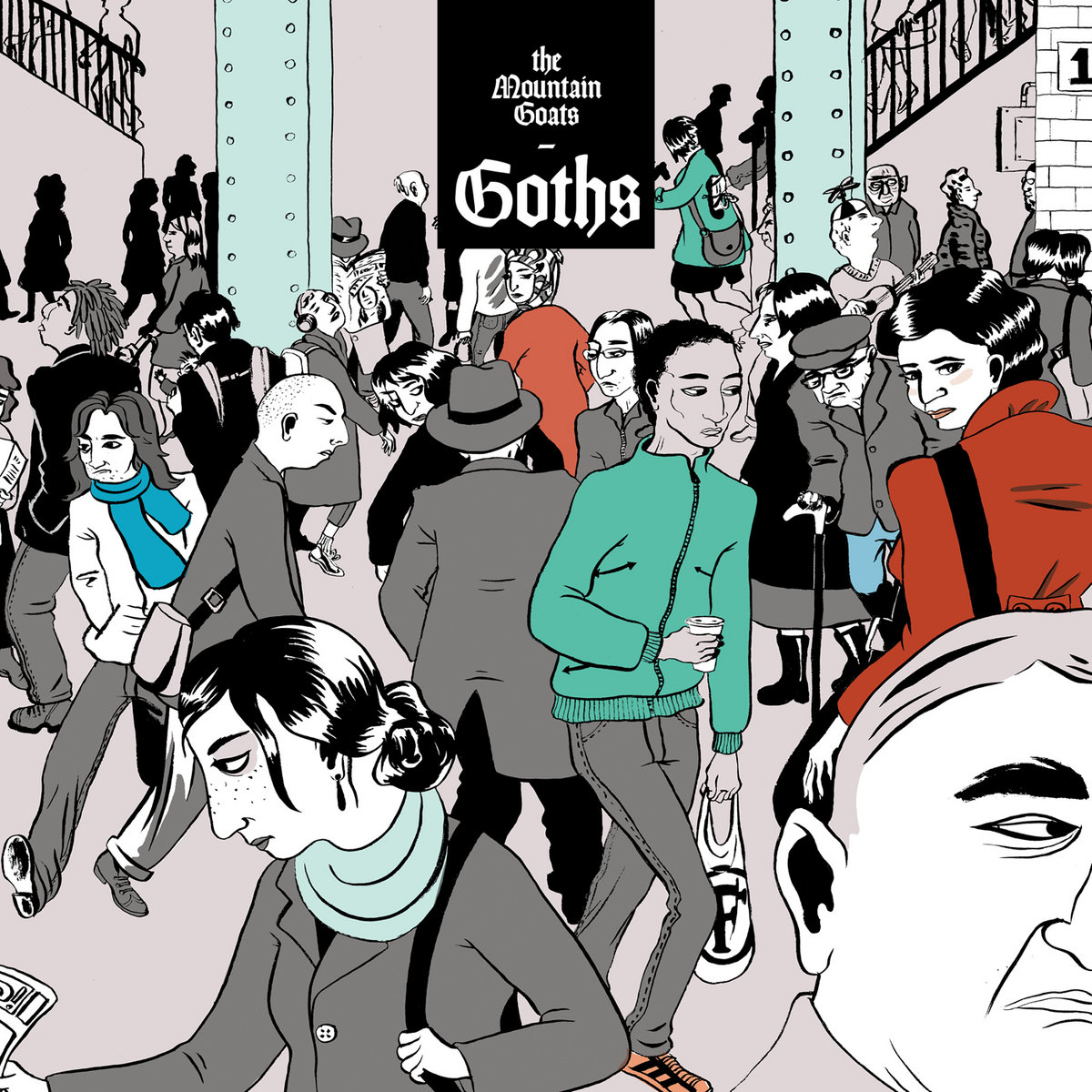 Transcendental indie alternative vibes. Standout tracks include "Rain in Soho," "We Do It Different on the West Coast," and "Stench of the Unburied." For fans of Tame Impala, Lady Lamb, and alt-J.
---
Let us know what you think of May's releases down in the comments below!