2016 wasn't an amazingly fabulous year for alternative music, but we did get some pretty great records. (Check out our year-end lists here!) Out of those fantastic records, here's 16 great songs from the year you might have overlooked. Please keep in mind these are not necessarily the best songs of 2016, just some you may have missed out on hearing about.
16. "Never Know" by Set It Off
While our review of Set It Off's newest album Upside Down wasn't so positive, we did point out a few decent deep cuts, one of those being "Never Know." "Never Know" is decisively the least poppy piece on the album, and is painfully overlooked despite this. The pop aspects of Upside Down aren't why it scored so low; it's because Set It Off did nothing interesting with it, but "Never Know" proves that SIO still has some rock in them.
15. "All Downhill From Here" by The Summer Set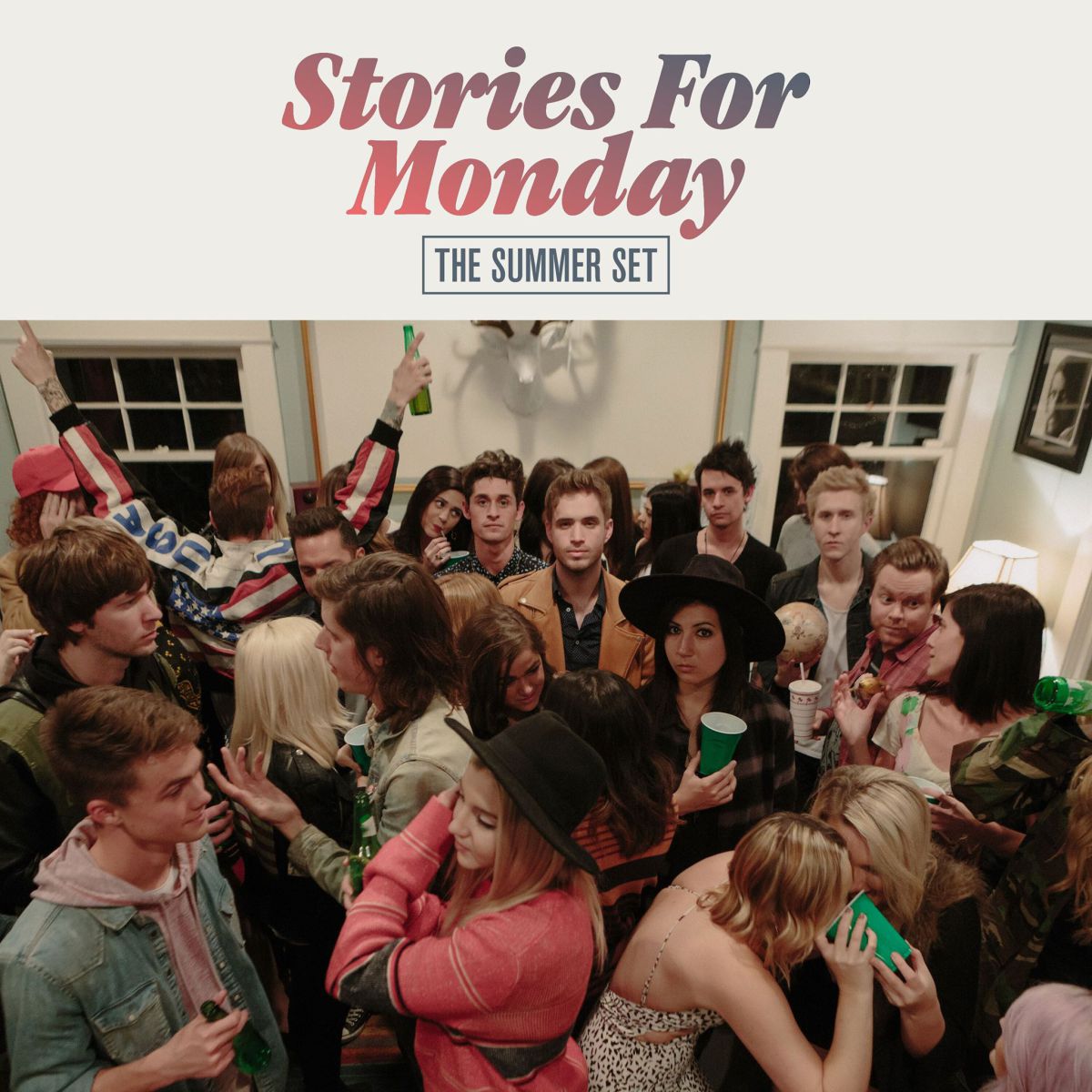 Stories For Monday, the latest record from pop rockers The Summer Set, earned some attention for its upbeat singles, but most songs went unnoticed. "All Downhill From Here" is a fun-loving, rosy tune that is sure to get you singing along. While the chorus is a bit repetitive, the lyrics detail growth, feeling caught between being a kid and an adult, and even touches upon the American Dream standards. "All Downhill From Here" is definitely an underrated track.
14. "Troubled Times" by Green Day
Green Day made a significant comeback with Revolution Radio and even did a fantastic performance of "Bang Bang" at the AMAs. However, the song "Troubled Times" flew under the radar. Like the majority of Revolution Radio, "Troubled Times" is a politically charged piece, rightfully calling out how exclusive love and peace is in the world and warning others of repeating history.
13. "Stairs" by Joyce Manor
Cody is arguably Joyce Manor's best record to date. It is more well-rounded and mature compared to past releases, and the song "Stairs" is somewhat evidence of that progression and development. Well, maybe not so much, considering the writer can't even do basic tasks without the person they are addressing, and slightly selfishly desires to keep them all for themselves… "Stairs" is still a jam! ¯\_(ツ)_/¯
12. "Through the Night" by Anarbor
This entire self-titled album is achingly neglected! "Though the Night" is an excellent deep cut from this record. It's a step away from Anarbor's earlier rock sound but certainly in the right direction. "Through the Night" blends pop and alternative into one savory amalgam; it's smooth, suave, and polished, undoubtedly catchy and sadly overlooked. Give the whole album a spin!
11. "Home Movies" by Beach Weather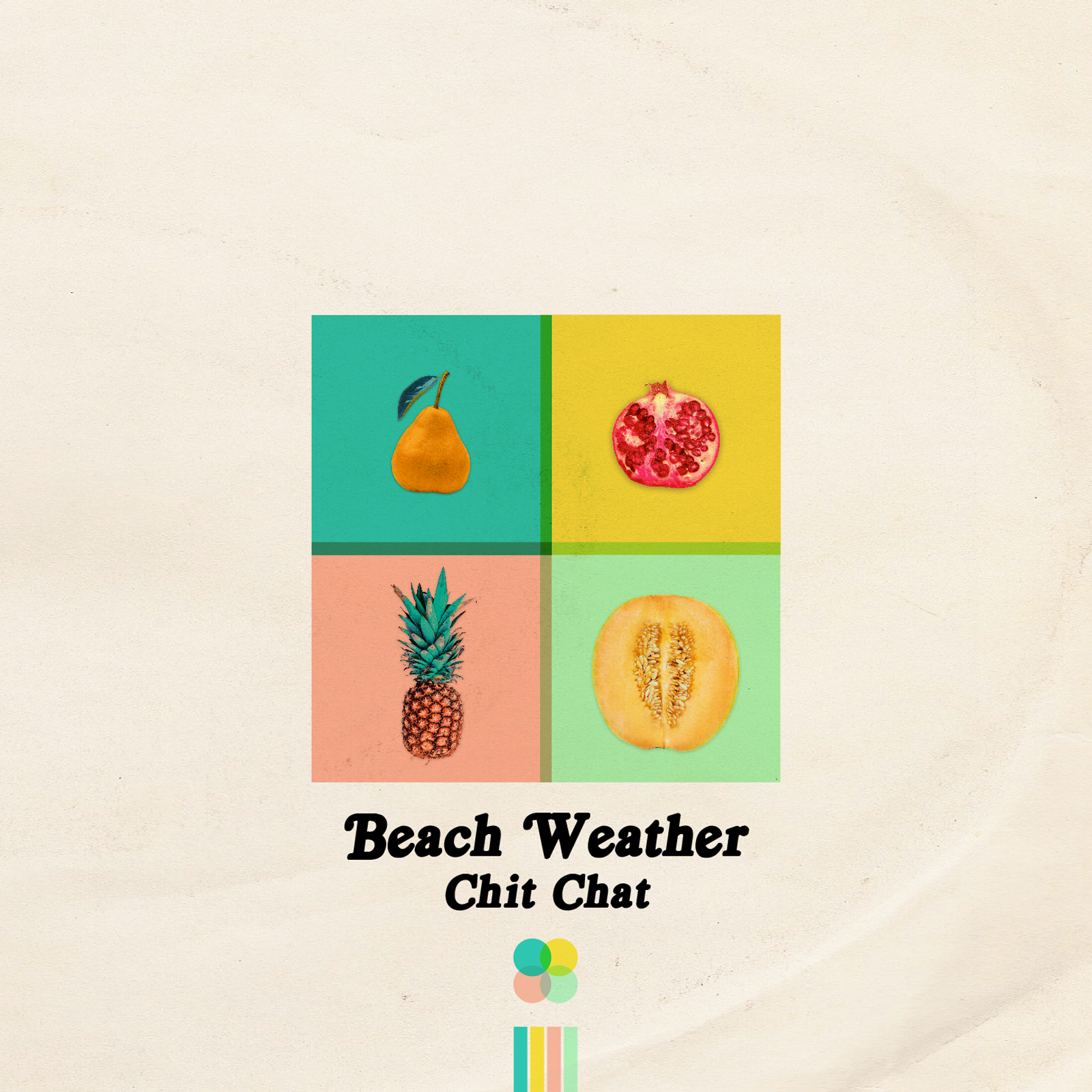 The creamy alt-pop of Beach Weather's Chit Chat EP shines on the song "Home Movies." A covert dash of '80s synth pop and glimmering guitar melodies coupled with the nostalgic lyrical content creates a spectacular listen. This sentimental piece was apparently overshadowed by the other wonderful, more upbeat song "Chit Chat." Honestly, this entire EP is marvelous!
10. "President Heartbeat" by Everything Everything
Everything Everything's album Get to Heaven (which apparently released back in 2015 but didn't hit the United States 'til February 2016) truly deserved a spot somewhere on our year-end list, but we unfortunately didn't get around to hearing it until last week! I know, I know, late to the party… One of the great underrated songs on Get to Heaven is "President Heartbeat," a critically written, sparkly guitar-driven tune sure to get stuck in your head.

9. "Sway" by Moose Blood
Blush is Moose Blood's most popular album to date, and yet some tracks still went overlooked. "Sway" begins with a twinkly guitar melody (that kinda reminds me of this song) and swells into steady movement with emotional songwriting and vocal performance. "Sway"'s vague lyrics and uncluttered instrumentation adds to the theme of simplicity spelled out all throughout the record.
8. "Empty Picture Frames" by Real Friends
Talk about a pop punk anthem! Next to "Mess," "Empty Picture Frames" is one of the most spirited chants on this full-length. It's catchy and animated and bound to get stuck in your head, yet it doesn't sacrifice the ardent songwriting to accomplish this. This track goes hand in hand with "Basement Stairs," another underrated track from The Home Inside My Head, when discussing honesty and concession of selfishness, buoying those ideas as themes throughout the record.
7. "Don't Stop Making It Happen" by Grouplove
Grouplove withdraws to a sound more similar to their debut full-length and expands upon the indie rock style even more in their masterpiece Big Mess, which is far from a mess. "Don't Stop Making It Happen" is an entertaining deep cut from the record, and attests to that indie rock affection with a catchy chorus and clanging guitars.
6. "Wondrous Heart" by Fatherson
Open Book by Fatherson is a monumental album. It's emotional, raw, poignant, and passionate alt-rock that begs to be not only heard but also felt. "Wondrous Heart" is an astounding piece from this record and yet failed to garner the attention it deserves. The velvety instrumentation and ardent lyricism is nothing less than stellar and beautiful. "Wondrous Heart" is simply wondrous indeed.
5. "Gold Medal Ribbon" by Pierce the Veil
Misadventures by Pierce the Veil is characterized by utilizing computerized components to couple with the fierce trademark pop rock, and "Gold Medal Ribbon" embodies all those aspects. "Gold Medal Ribbon," titled after, well, an ice cream flavor, is heartfelt and earnest but does not receive its due recognition.
4. "Knew Your Name" by Thief Club
Thief Club is the side project of Hit the Lights vocalist Nick Thompson and released an album in 2014 with "Knew Your Name" present on it. Yet another album, Just Give Up, was released this year in 2016 with the same track making an appearance. Sooo we thought we'd give it a shoutout because "Knew Your Name" is so good! It's pop rock bliss with clever songwriting, just go listen to it.
3. "Repeat" by Young the Giant
Home of the Strange is no doubt the best Young the Giant album yet. It's cohesive, flowing, mature, cultivated. It's absolutely stunning and just a pleasure to listen to! Read our full review here! However, some tracks were still neglected, like "Repeat." "Repeat" showcases the musicianship of this band and the intellectual lyricism, not to mention Sameer Gadhia's stellar vocals.
2. "Boys Do" by LAYNE
LAYNE offered up some of their best material to date on the The Black Hills debut EP! But honestly, everything LAYNE has put out is absolutely exquisite, seriously give them a listen. "Boys Do" is a fabulous tune from the extended play, and represents everything this band is masterful at: glossy guitar melodies, catchy choruses, haunting atmosphere, and enthusiastic songwriting.
1. "Everything All At Once" by Local Natives
Sunlit Youth displays Local Natives evolving and becoming more and more dynamic with every release by incorporating electronic inflections and consolidating politically charged lyricism. "Everything All At Once" is a more personal deep cut from this golden record. It's daydreamy and passionate, rhapsodic and exuberant.
Well, there you have it, the most overlooked songs of 2016! Keep in mind that these aren't exactly the best songs of 2016 (even though a couple of them are) but rather just songs that flew a bit too far under the radar. Give them a spin and let us know what you think! What songs do you think are underrated?