Many fantastic releases appeared in October this year, so here are our favorite albums of the month! (In no particular order.)
Green Day – Revolution Radio
Green Day makes a comeback with this fiery, boisterous record by rejuvenating themes from earlier releases like American Idiot and 21st Century Breakdown. Standout tracks include "Bang Bang," "Still Breathing," "Troubled Times," and "Revolution Radio." Revolution Radio is certainly going to hit the sweet spot for many long-time Green Day fans!
Muddy Magnolias – Broken People
The debut album from Southern alternative blues band Muddy Magnolias is like a Dr. Pepper on a hot summer day; it goes down smooth but packs a refreshing punch. Broken People blends blues, rock, country, and inflections of gospel into one grandiose concoction, and Muddy Magnolias pulls it off expertly well. Standout tracks include "Devil's Teeth," "Broken People," "Train," and "Brother, What Happened?" Broken People is sure to appeal to fans of Alabama Shakes and Shakey Graves… like a love child of the two.
Trophy Eyes – Chemical Miracle
Trophy Eyes' second full-length Chemical Miracle displays the pop punk band taking a step back, slowing things down more often, and incorporating more mellow vocals. Nonetheless, the album still maintains intensity and strength, proving that Trophy Eyes can master both high and low realms of emotional rock. Standout tracks include "Breathe You In," "Heaven Sent," "Daydreamer," and "Chlorine." Chemical Miracle most likely attracts listeners of Like Pacific, Seaway, and Our Past Days.
DD Dumbo – Utopia Defeated
The debut long-player Utopia Defeated from DD Dumbo expands upon the experimental alternative timbre demonstrated in earlier EPs and ultimately shines as a victorious full-length production. The album incorporates many different styles and influences, from acoustic to electronic and ethereal vocal delivery. Standout tracks include "Satan," "Cortisol," "Brother," and "Walrus." Utopia Defeated will certainly interest followers of artists like Blood Orange and Petite Noir.
Sum 41's stellar comeback album 13 Voices proves the band still has it in them, even after lead singer and rhythm guitarist Deryck Whibley had been hospitalized for alcoholism and dealt with other health issues. With five years separating 13 Voices and its predecessor, this recent record embodies newly impassioned vigor and a desire to rock out once more. Standout tracks include "Fake My Own Death," "War," "God Save Us All (Death to Pop)," and "13 Voices."
Joyce Manor returns with the full-length album Cody, possibly proving to be the most well-rounded and mature record of their discography to date. While still preserving their trademark quasi-minimalism, Joyce Manor refines their stylistic sound and songwriting, presenting the band's progression and development. Standout tracks include "Fake ID," "Last You Heard of Me," "Eighteen," and "Stairs." Cody will appeal to fans of Modern Baseball and Teen Suicide.
From Indian Lakes – Everything Feels Better Now
The latest album Everything Feels Better Now from the indie alternative group From Indian Lakes epitomizes ethereal atmosphere and seasoned musicianship with emotionally cultivated lyricism. The celestial ambience surrounding these tunes creates a sublime, almost heavenly observation and is sure to captivate listeners at first play. Standout tracks include "Blank Tapes," "American Dreams," and "The Monster." Everything Feels Better Now will attract fans of Local Natives, Yellow Ostrich, and Bombay Bicycle Club.
Jimmy Eat World – Integrity Blues
Alternative rock band Jimmy Eat World recrudesces with the long-player Integrity Blues. This new album incorporates electronic elements alongside the smooth alt rock and poignant colortura fimiliar with long-time listeners and makes for an enjoyable encounter. Standout tracks include "Sure and Certain," "Through," "You Are Free," and "Get Right." Integrity Blues is sure and certain to interest followers of Dashboard Confessional and Taking Back Sunday.
Read our full review of Upside Down by clicking here!
American Football – American Football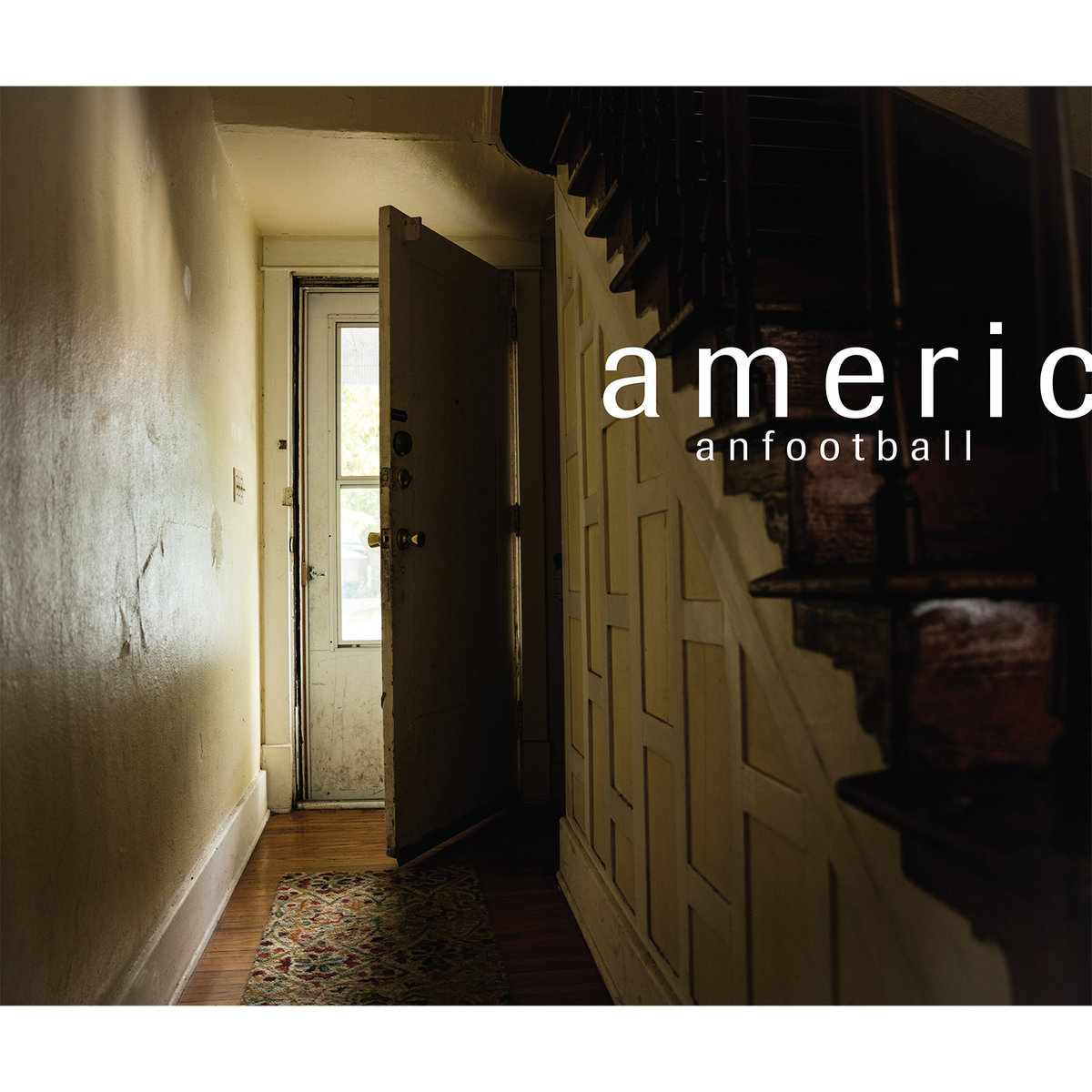 Emo indie rock band American Football returns after 17 years to release their second full-length American Football, which is the same title as its antecedent. The twinkly emo bliss of American Football is peppered with enlightened lyricism and chill vibes all around. Standout tracks include "I've Been Lost for So Long," "Home Is Where the Haunt Is," "My Instincts Are the Enemy," and "Where Are We Now?" American Football will appeal to fans of Foxing and TWIABP.
Sleep On It – Lost Along the Way (EP)
Sleep On It's latest EP Lost Along the Way finds the band refining and maturing their sound, showcasing polished pop punk grandeur and competent songwriting. Improvements in vocal performance and catchy melodies testify to that aforementioned maturation and advancement. Standout tracks include, well, for a five-song EP, this entire release is a hit. Lost Along the Way will attract fans of State Champs, The Dangerous Summer, Like Pacific, and Real Friends.
All Get Out – Nobody Likes A Quitter
Talk about flying under the radar! All Get Out returns with the alternative rock long-player Nobody Likes A Quitter, possibly some of the band's best material to date. Charged and animated, this latest record will get stuck in your head and on repeat. Standout tracks include "Whatever," "Get My Cut," and "Room to Talk." Nobody Likes A Quitter is sure to interest listeners of Hawkboy, Lydia, and Seahaven.
Tigertown – Papernote (EP)
Alternative synth pop group Tigertown's second EP Papernote serves as a continuation of the summery, explosive manner of its antecessor Lonely Cities. This is simply feel-good, danceable music that is bound to be earcandy for lovers of the genre. Standout tracks include the entire EP! Papernote will appeal to followers of Youngblood Hawke, The Colourist, and Magic Man.
---
Honorable Mentions
Memphis May Fire – This Light I Hold
Standout tracks include "Carry On," "This Light I Hold," "That's Just Life," and "Not Over Yet." For fans of The Word Alive, Wage War, and Of Mice & Men.
Two Door Cinema Club – Gameshow
Standout tracks include "Bad Decisions," "Are We Ready? (Wreck)," "Gameshow," and "Good Morning." For fans of Passion Pit, Atlas Genius, Tame Impala, and Foster the People.
Standout tracks include "Stuck in Your Head," "Scars," "Come and Get It," and "Alone." For fans of A Day to Remember, Issues, Crown the Empire, and Coldrain.
Slow Bullet – Still Close Enough to Go Back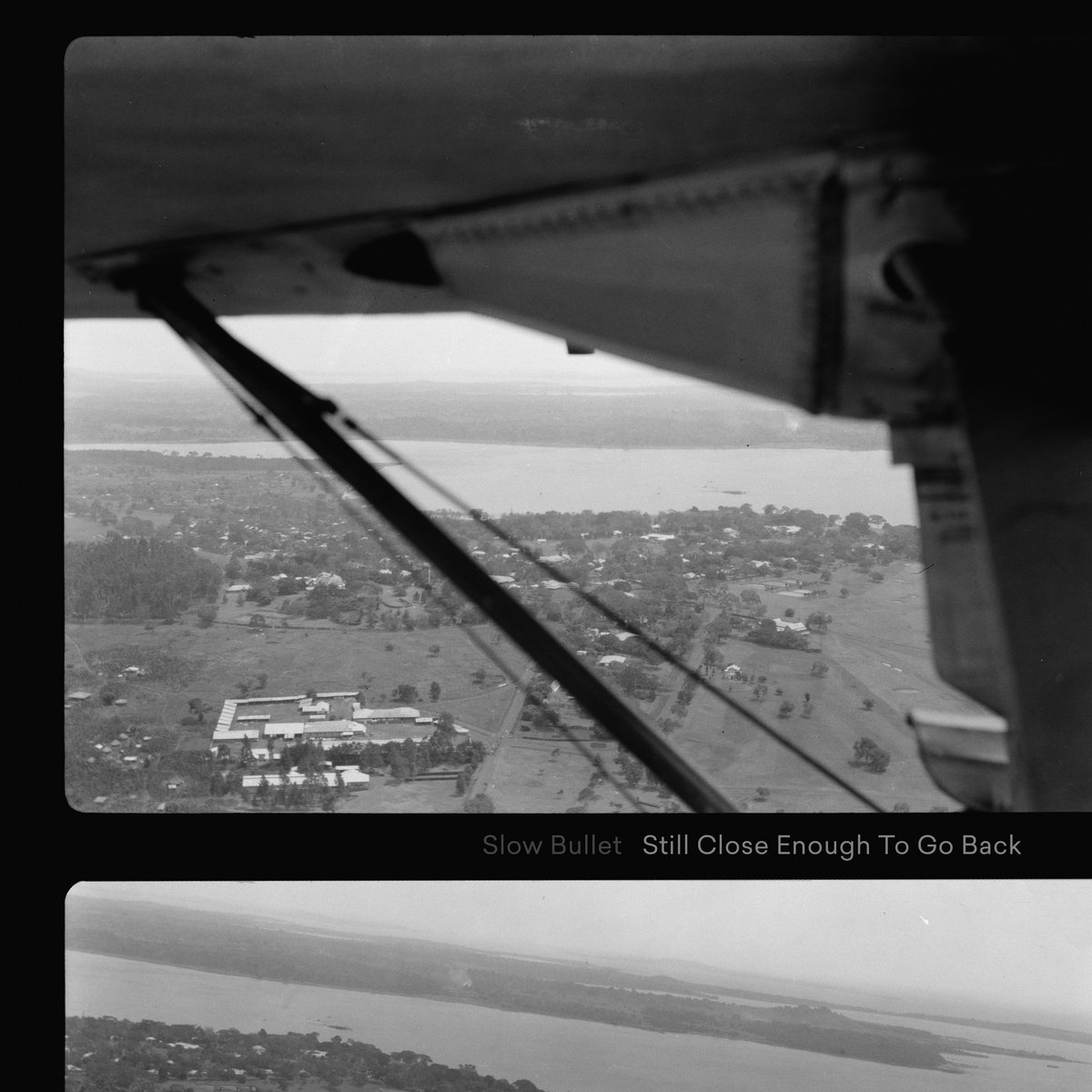 Standout tracks include "Penance," "Day Drunk at the Airport Bar," "Eating Puke," and "Forgive Yourself." For fans of Foxing, The Front Bottoms, and Pianos Become the Teeth.
Avenged Sevenfold – The Stage
Standout tracks include "The Stage," "God Damn," "Paradigm," and "Higher." For fans of Disturbed, Bullet For My Valentine, and As I Lay Dying.
Dance Gavin Dance – Mothership
Standout tracks include "Betrayed By the Game," "Chocolate Jackalope," and "Chucky vs. the Giant Tortoise." For fans of Emarosa, Too Close to Touch, Issues, and I See Stars.
Foreign Fields – Take Cover
Standout tracks include "I," "I Killed You in the Morning," and "Take Cover." For fans of Bon Iver, Andrew Bird, and Daughter.
---
Let us know what you think of October's releases down in the comments below!