All Time Low began rising to fame around the early 2000s when a lot of similar pop-rock bands were also finding their footing. (Fall Out Boy, Paramore, Panic! at the Disco) ATL crafted sugary yet heartfelt songs that were sure to strike a chord during this era of pop-punk resurgence. They've scored some big hits, like "Dear Maria, Count Me In," "Coffee Shop Soundtrack," "Damned If I Do Ya," etc. But with every great album release, there seem to be some overlooked tracks, tracks that deserve more recognition than they truly receive. These are the 10 most underrated All Time Low songs. (In our opinion. Click the titles to listen.)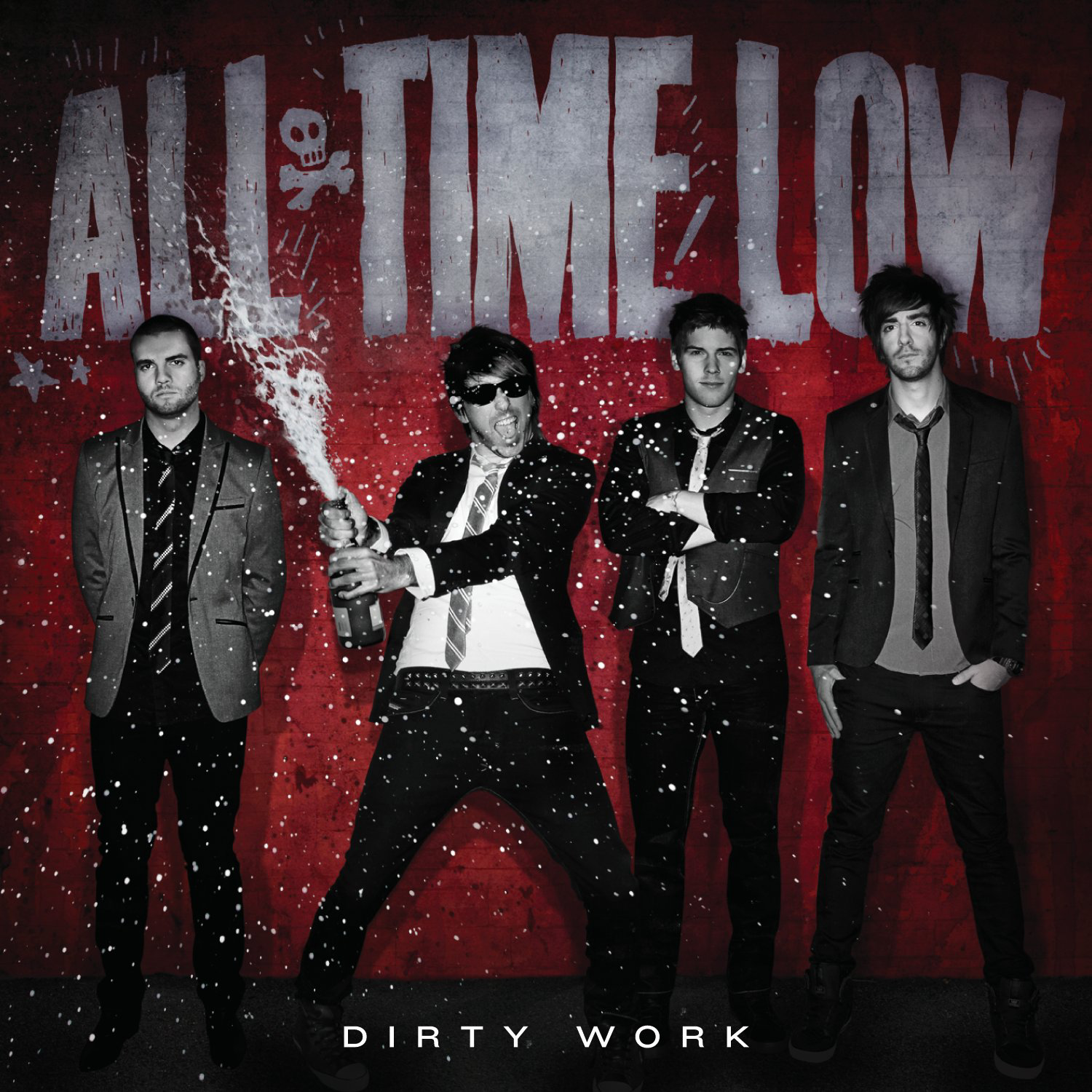 Dirty Work is one of the most controversial albums in ATL's discography. Fans either find themselves loving this album or despising it, mostly due to its more poppy approach. While the album was littered with some, well, not-so-great songs, it is also home to some colossal, danceable tracks, one of those notably being "Do You Want Me (Dead?)". ATL proves again that they know how to write a catchy tune, but this song, however, didn't hit big. The iTunes Review of Dirty Work described "Do You Want Me (Dead?)" as a "lyrically quirky slice of Cheap Trick-inspired power-pop," which is a decent summary. But you've got to listen to it for yourself, and don't feel embarrassed if you actually find yourself liking a track from Dirty Work.
This EP was the first record ATL ever produced. According to Wikipedia, "Beginning as a high school band, the band released their debut EP The Three Words to Remember in Dealing with the End EP in 2004 through local label Emerald Moon." The first minute of this track is purely instrumental pop-rock glory, and a young Alex Gaskarth begins earnestly crooning the ardent lyrics with that trademark ATL touch. You can't help but commend these boys for creating such a vehement album at such a young age, and as the last tune on the EP, "Memories That Fade Like Photographs" lives as the beginning of an era.
Don't Panic is characterized by its somewhat angry and charged lyricism and style, and it bestows some of ATL's most popular tracks. ("Love Like War," "Somewhere in Neverland," "Backseat Serenade.") But once you truly turn an ear to the other gems hidden in this record, it's hard to disregard "To Live and Let Go." Not only is the message of this song mature and cultivated, but the musicianship also shows that ATL are seasoned rockers who seem to commit these ripened riffs and rich rhythms almost effortlessly. Definitely give this song a listen, you won't want to let it go.
Nothing Personal was the perfect comeback to 2007's hit album So Wrong, It's Right. Nothing Personal achieves the tongue-in-cheek sound of its predecessor but grows upon it, shaping and maturing it even further. "Sick Little Games" details Alex Gaskarth's newfound fame, and how it's eating away the best of him. It portrays how he's losing friends, feeling out of place in the spotlight, and wanting to escape from it all. To say the least, "Sick Little Games" is personal, despite its album's title.
6. "Stella" Nothing Personal, 2009
"Stella" is another jocular yet impassioned slice from Nothing Personal. The beat of this song begs for you to stay hooked, and the explosive chorus hits in all the right places. This is just one of those tracks you can't skip. If you haven't heard it yet, you're definitely missing out on this stellar tune.
Future Hearts introduced notable hits like "Something's Gotta Give" and "Kids in the Dark." And while there were some less than favorable songs on this album *cough* "Bail Me Out" *cough*, we can't overlook some genuine pop-rock songs like "Cinderblock Garden." This track is a typical ATL song. Metaphors, clever wordplay, catchy hooks, surging beats and rhythms. What more could you ask for? Sadly, "Cinderblock Garden" didn't receive its due popularity. Just give it a listen, you won't regret it.
4. "Let It Roll" So Wrong, It's Right, 2007
So Wrong, It's Right was ATL's first enormous hit, mostly due to "Dear Maria, Count Me In." But "Let It Roll" is another typical yet outstanding track. Its anthemic chorus and quick tempo is energetic and playful, and the lyrics are nothing less than Alex's emblematic handiwork. So let it roll into your headphones and jam out.
Put Up or Shut Up was ATL's first major debut with Hopeless Records, borrowing 5 tracks from its antecedent The Party Scene, their first full-length production. Put Up or Shut Up exhibits hits like "Coffee Shop Soundtrack" and "Jasey Rae," but one track seems to stand out subtly. "Running From Lions" begins with an acoustic melody that is suddenly transformed into a searing electric guitar theme. Again, another track riddled with metaphors and fervent vocals, this is a must-listen song for any ATL fan.
This song is undeniably fun. It's just an absolute jam to listen to. The chorus is hooky, and the drum beat before the final chorus hits is infectious. With spectacular musicianship and ecstatic lyrics, this song deserves way more recognition. Another one of Alex's exemplary pieces of writing.
Future Hearts embodied a lot of different styles. But "Kicking and Screaming" adds its own flavor while still keeping up with the traditional ATL pattern. "Kicking and Screaming" is reckless and brash, speeding through with an upbeat, high tempo. It's certainly one of the heaviest songs on the record, but is so painfully overlooked. This track has everything a fan could ask for: catchy hooks, a tenacious beat, cheeky lyrics, sprightly background vocals, a killer guitar solo, and, um, screams? Yeah, Alex unleashes some spry screams in the bridge, the end of the final chorus, and the beginning of the track. I guess the song really lives up to its name. "Kicking and Screaming" is just… Just go listen to it. Please.
Honorable Mentions
Tell us what you believe are some of All Time Low's most underrated songs in the comments!